Mexico detains alleged cartel hit man suspected in students' disappearance in Guerrero state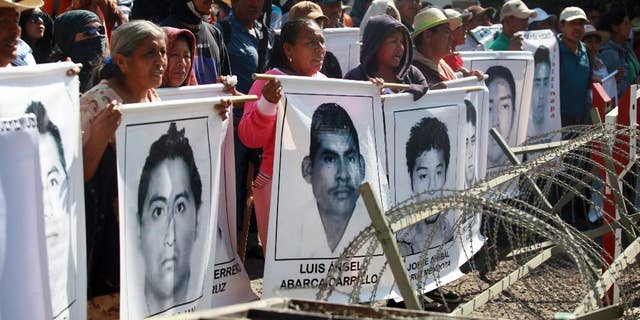 NEWYou can now listen to Fox News articles!
MEXICO CITY – Mexican authorities have arrested a purported drug cartel hit man linked to the disappearance and alleged killing of 43 teacher college students in September.
The Federal Prosecutor's Office says Felipe Rodriguez, alias "The Brush" or "The Stubborn One," is a member of the Guerreros Unidos gang.
It said Friday in a statement that Rodriguez is believed to be the "material author" of the killings, but did not give further details.
Officials say the 43 students were rounded up by police and handed over to the Guerreros Unidos, which killed them and burned the bodies.
So far only one of the students has been positively identified by DNA testing on human remains, and family members and others have expressed doubts about the official account of the disappearances.