Mexicans Report Less Gang Violence Even as Drug War Continues, Study Shows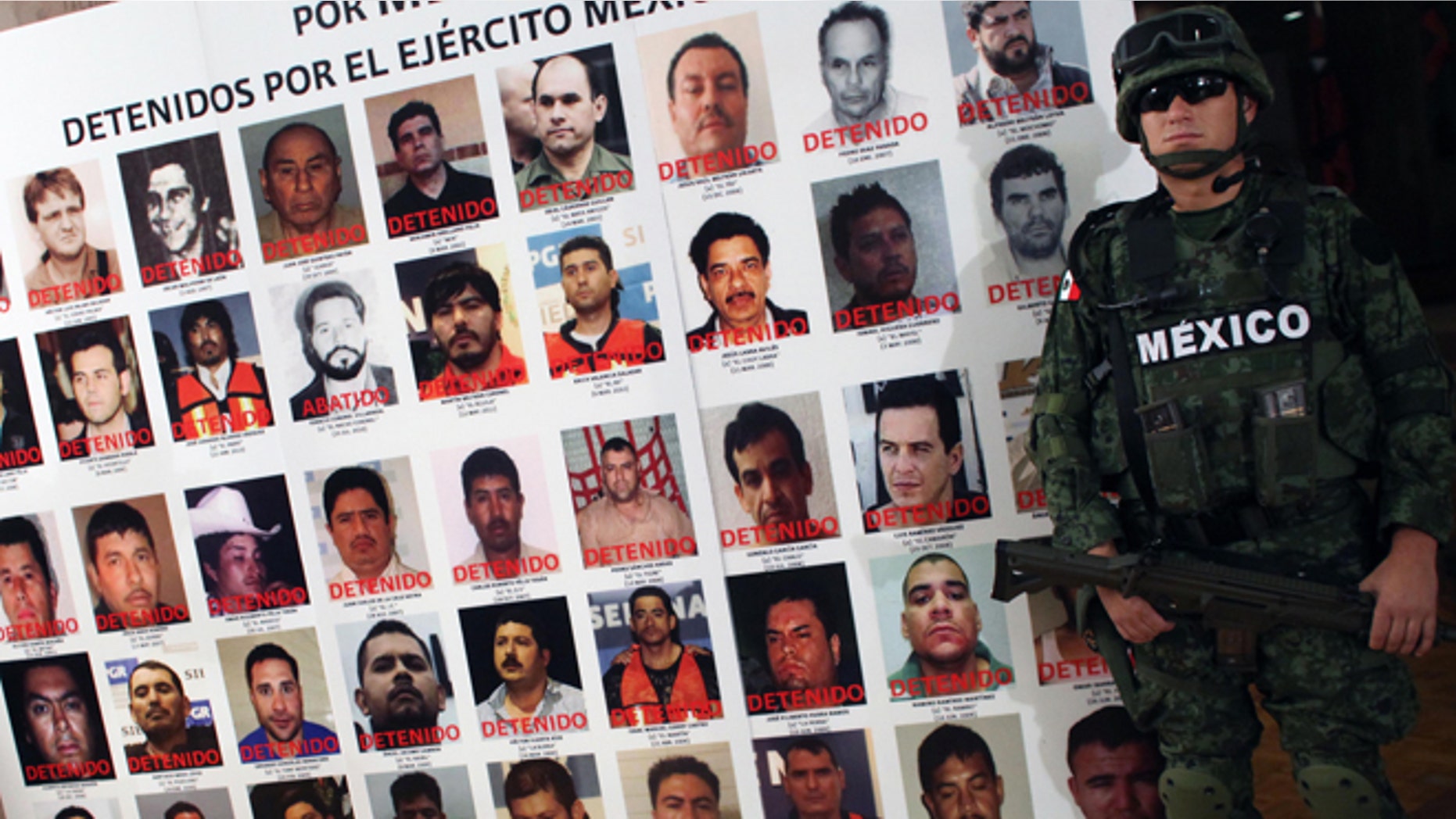 Despite almost daily reports of drug violence in Mexico, a recent study suggests that only 36 percent of Mexicans reported that gangs are present in their neighborhoods and only 25 percent said illicit drug trafficking or drug sales took place there.
The Gallup poll numbers, however, could be lower because many Mexicans fear repercussions from the drug cartels if they go to the authorities or voice their concern to other groups.
The poll found that Mexicans are considerably less likely to report crime than in 2007, when former Mexican President Felipe Calderon's crackdown on the drug cartels started.
"Gallup's surveys provide some evidence that the presence of gangs and drug trafficking declined significantly during Calderon's presidential term," the poll states. "Yet, the data also show that crime and violence continues to plague the country."
Former President Calderón employed the so-called "kingpin" method in his drug war, which focused on apprehending or killing high-value drug targets. The approaches effectiveness and method has faced criticism from human rights activists both inside Mexico and internationally.
"Mexico has experienced a dramatic surge in homicides in recent years, driven in large part by the violent struggle between and within powerful criminal organizations to control the drug trade and other lucrative illicit businesses such as human trafficking," Human Rights Watch said in the report.
During Calderón's six years in office, an estimated 70,000 people died in violence related to the country's ongoing drug war. An escalation in murders and other violent crimes arose soon after Calderón took office in 2006, when he declared an all-out military blitz on Mexico's drug cartels.
Besides the death toll, Mexico's cartels – and with them, violence – have spread from certain regions along the U.S.-Mexico border to other parts of the country once free of violence, including resort areas such as Acapulco and metropolitan hubs like Monterrey and Guadalajara.
Mexico's new president, Enrique Peña Nieto, campaigned on the promise of reducing violent crime among ordinary Mexicans.
Peña Nieto says his top security priority will not be arresting the leaders of the organizations that move hundreds of millions of dollars of narcotics each year into the United States. Instead, he and his advisers say, they will focus the government's resources on reducing homicide, kidnapping and extortion — the crimes that do the most damage to the greatest number of Mexicans — by flooding police and troops into towns and cities with the highest rates of violent crime.
"This doesn't mean that we don't pay attention to other crimes, or that we don't fight drug trafficking, but the central theme at this time is diminishing violence in the country," Peña Nieto told The Associated Press in a recent interview.
The Gallup poll was based on face-to-face interviews with approximately 1,000 adults in each survey, aged 15 and older, and conducted from July 2007 to December 2012 in Mexico.
Follow us on twitter.com/foxnewslatino
Like us at facebook.com/foxnewslatino