Mexican 'Self-Defense' Vigilantes Take Over Town In Fight Against Cartel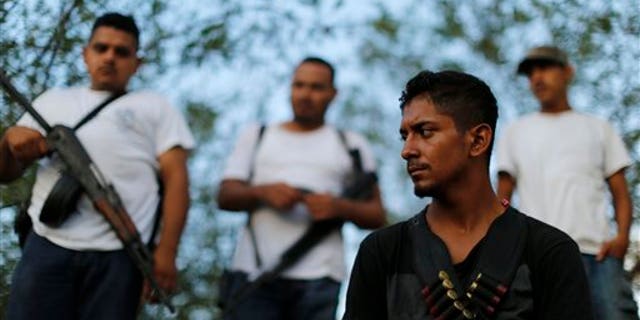 MORELIA, Mexico (AP) – Vigilantes belonging to a "self-defense" movement took over another town in the Mexican state of Michoacan Saturday amid confrontations that left two people dead and three wounded.
State prosecutor's spokeswoman Magdalena Guzman said the clash took place in a hamlet near the town of Tancitaro, where "self-defense" patrol members occupied the town hall and main square in a bid to kick out the western state's dominant Knights Templar drug cartel.
The Michoacan state government said the vigilantes came from two nearby towns and that police and prosecutors had been sent to Tancitaro.
Vigilantes, some wearing bandanas or ski masks and carrying assault rifles, could be seen lounging in the town's picturesque square. Soldiers and police stood guard, to prevent further violence.
Investigators are working to determine whether the dead in Saturday's confrontation are vigilantes or Knights Templar gunmen.
Residents in about a half-dozen Michoacan towns have risen up since February to shake off the dominance of the pseudo-religious cartel, which levied heavy and wide-ranging extortion payments on the population.
Authorities have said that some of the vigilantes are supported by a rival drug cartel from the neighboring state of Jalisco, an accusation the self-styled "self-defense" forces deny.
Follow us on twitter.com/foxnewslatino
Like us at facebook.com/foxnewslatino