Mexican mayor under fire after telling women to watch soap operas, not the news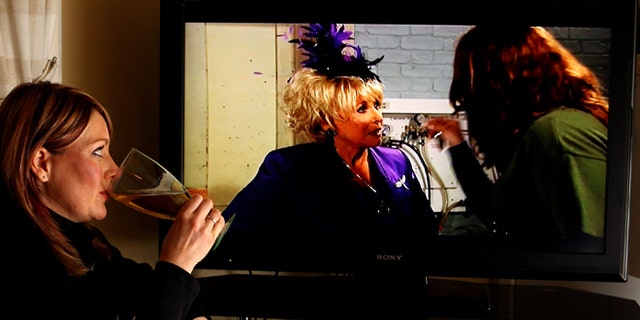 NEWYou can now listen to Fox News articles!
The mayor of a northern Mexican city has sparked controversy after making sexist comments to a group of women who showed up to hear him speak.
Javier Garfio Pacheco, the mayor of the city of Chihuahua, told a group of women that instead of watching the news, woman should instead tune to soap operas – preferably "good ones" – because the news "isn't so good."
Garfio Pacheco, of the ruling Institutional Revolutionary Party (PRI), made the comments during a raffle for a new plasma screen television as part of a celebration for Day of the Domestic Worker. He added that the TV is good for watching telenovelas – a form of soap opera popular throughout Latin America and with Latinos in the U.S.
"They require these pieces of equipment the most, said the mayor, so they can watch soap operas in their spare time," Garfio Pacheco said, according to La Jornada. "Don't (watch) the news, don't think they are that good. See more soap operas, especially good ones. I hope they bring a lot of good luck."
While the mayor later said he just joking, Adriana Díaz Negrete, a member of rival political party National Autonomous Party (PAN), lashed out and called Garfio Pacheco's comments demeaning and that they implied that "government officials are more interested in providing entertainment than the education that the Mexican people have a right to," Cosmopolitan reported.
For his part, Garfio Pacheco said that he believed that if anyone in the audience was actually offended, he would have received a colder reception at the event.
"We have joking moments when the atmosphere allows it and if anyone feels personally aggrieved, I offer them my apology," he later said. "There was never the intent of offending anyone, and I lament that this has elevated itself to other venues" outside of the event.
The telenovela is popular throughout Latin America, but is revered in Mexico and is one of the country's most popular pastimes. President Enrique Peña Nieto's wife, First Lady Angélica Rivera, was a telenovela star before becoming First Lady.
Like us on Facebook
Follow us on Twitter & Instagram