Mexican Mayor Maria Santos Gorrostieta Killed by Gunmen was Defiant to the End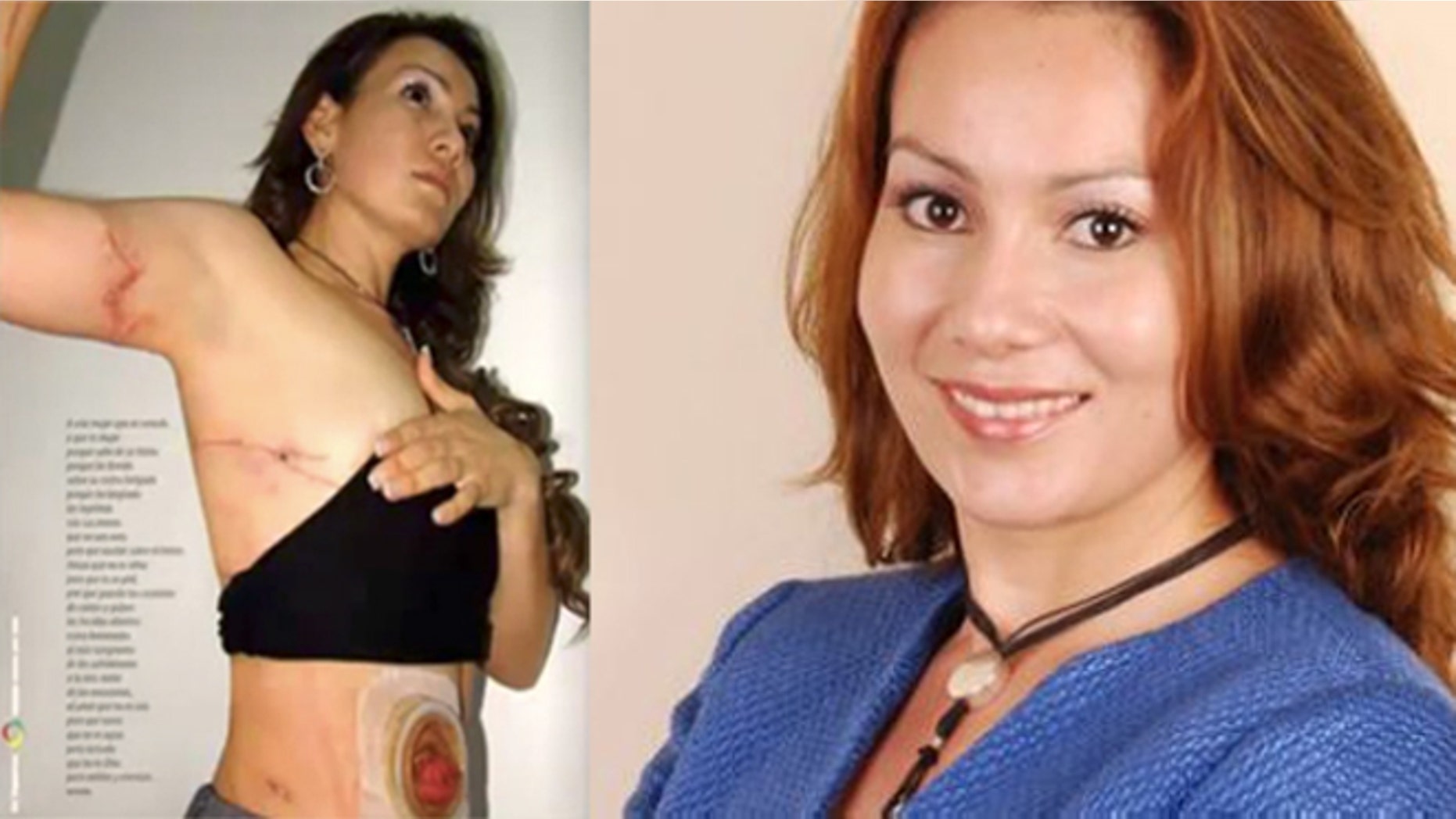 She's been labeled a "heroine of the 21st century," a symbol of defiance in México's fight against the country's ruthless drug cartels -- and possibly bullet-proof, after surviving two assassination attempts.
But when Mexican police identified the body of a half-nude, tortured and mutilated woman on a rural road in the state of Michoacán, María Santos Gorrostieta also became another statistic in the country's grisly drug war.
The discovery of her body ended the suspicion of what happened to the former mayor of the small town of Tiquicheo, who stood up to the cartels.
On Nov.12, while dropping her daughter off at school in the state capital of Morelia, gunmen pulled in front of her car and adducted her as she pleaded for them to leave her child alone.
Five days later, her body was found by farm workers from San Juan Tararameo, Cuitzeo Township, who were heading to work.
Despite my own safety and that of my family, what occupies my mind is my responsibility towards my people.
Born in 1976, Santos Gorrostieta, who held a PhD, became the mayor of Tiquicheo in 2008, and almost immediately incurred the wrath of México's organized crime for her outspoken stance against the cartels.
The state of Michoacán is the home turf of the quasi-religious drug cartel, La Familia Michoacana.
The state has become a hotbed for operations growing marijuana and poppy for heroin as well as a major importer of cocaine from South America and chemicals used to make methamphetamines from Asia.
Since outgoing Mexican President Felipe Calderón declared war on the country's drug cartels in 2006, around 60,000 people have perished in the ensuing violence - including over 20 mayors.
"Despite my own safety and that of my family, what occupies my mind is my responsibility toward my people, the children, the women, the elderly and the men who break their souls every day without rest to find a piece of bread for their children," Santos Gorrostieta said, who besides taking a strong stance against the drug cartels was also known for her social work among the region's poor.
Within a year of taking office, the mayor was ambushed by cartel gunmen and suffered at least seven gunshot wounds. Despite escaping with her life, her husband and the town's former mayor José Sánchez Chávez was killed.
Only three months later, gunmen once again opened fire on Santos Gorrostieta as she was traveling in her brother's car. Shortly after, she made headlines across the globe by displaying her wounds in photographs published in Tiquicheo's municipal newsletter.
"I wanted to show you my wounded, mutilated body," she wrote, according to the Telegraph newspaper. "Because I'm not ashamed of it. It's living testimony that I am a strong and righteous woman, and despite my wounds, I'm still on my feet."
There were also purportedly at least two other assassination attempts that she never reported, the México City Daily stated. Once she left office in 2011, her public protection was withdrawn.
She ran for a seat in México's Congress recently, where she was defeated, and Mexican authorities believe that the cartel gunmen waited until her security detail was withdrawn to strike.
Santos Gorrostieta is survived by her daughter and two sons. Her husband, who she married two years after her first was killed, has now been officially reported as missing.
Her death overshadowed the meeting yesterday between U.S. President Barack Obama and Mexican President-elect Enrique Peña Nieto.
The new Mexican president has vowed that his top security priority will not be arresting the leaders of the organizations that move hundreds of millions of dollars of narcotics each year into the United States. Instead, he and his advisers say, they will focus the government's resources on reducing homicide, kidnapping and extortion — the crimes that do the most damage to the greatest number of Mexicans — by flooding police and troops into towns and cities with the highest rates of violent crime.
"Her footprint should be remembered," wrote Rox Exum, a columnist for the Chattanoogan newspaper. "The two presidents … should assure that Dr. María Gorrostieta – in her defiant quest for freedom -- did not die in vain."
Follow us on twitter.com/foxnewslatino
Like us at facebook.com/foxnewslatino