Mexican government says it may pay thousands to families of army-slayings victims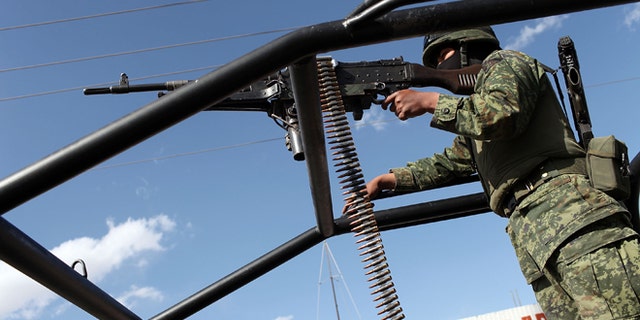 MEXICO CITY (AP) – A Mexican government commission for victims' rights may pay tens of thousands of dollars in reparations to relatives of those killed in the army's June 30 slaying of criminal suspects after most of them had surrendered.
The head of the Executive Commission for Victims Support said all 22 of the dead are considered victims even though between seven and 10 may have died in an initial shootout with soldiers.
Commission head Sergio Rochin said Friday that none of the 28 relatives of the dead or the three survivors of the shootings have formally requested reparations and that the amount of any payouts has not yet been determined. Mexican law requires victims of crimes and human rights violations to be compensated.
Two of the three survivors were jailed for months on weapons charges before being released. They claim they were tortured while in custody.
The government's human rights commission found that between 12 and 15 of the suspects at a warehouse in central Mexico on June 30 surrendered but were shot anyway.
The army initially said all 22 dead had been killed in a fierce gunbattle with troops after a patrol came under fire at the warehouse in the town of San Pedro Limón in the State of Mexico. It said at the time that only one soldier was wounded, and the lopsided casualties quickly drew suspicion. The Associated Press reported on July 8 that bullet marks and bloodstains on the warehouse's walls indicated some of the suspects might have been executed.
Mexico's human rights commission later issued a report charging that many of the people at the warehouse surrendered before being shot.
While seven low-ranking soldiers, including a lieutenant, have been charged in the case, the rights commission quoted witnesses as saying a possibly higher-ranking officer might have participated in the killings. The commission said the army should investigate the possible participation of anyone higher up in the chain of command.
Like us on Facebook
Follow us on Twitter & Instagram