Mexican government condemns third citizen killed by U.S. police in last month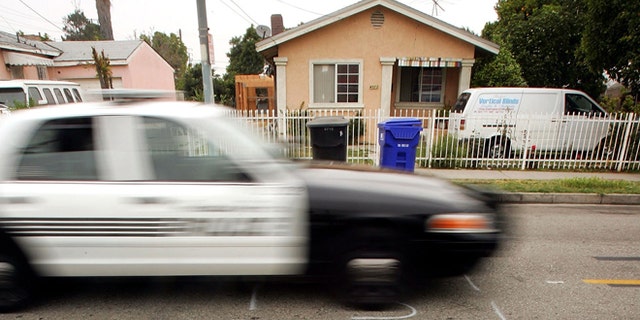 NEWYou can now listen to Fox News articles!
MEXICO CITY (AP) – For the third time in less than a month, the Mexican government has condemned the killing of one of its citizens by police in the United States.
The Mexican government on Monday said in a statement that it had called on the U.S. Justice Department to look at the cases for suspected excessive force.
The statement said that on Friday, police in Santa Ana, California fatally shot Ernesto Javier Canepa Díaz. Police, however, have not released the man's identity or incident details.
On Feb. 20, Grapevine, Texas police fatally shot unarmed 31-year-old Ruben García Villalpando on the roadside.
On Feb. 10, police in Pasco, Washington Fatally shot a homeless 35-year-old Antonio Zambrano-Montes. Police said he was throwing rocks.
Zambrano-Montes' death has prompted calls for a federal investigation, along with a series of demonstrations in Pasco, an agricultural center with 68,000 residents about 130 miles southwest of Spokane.
A Seattle pathologist, Dr. Carl Wigren, last week performed an independent autopsy on Zambrano-Montes that contradicted the police version of the shooting in key points.
The statement by the Mexican government called for a revision of use-of-force policies for police departments in the United States.
Like us on Facebook
Follow us on Twitter & Instagram