Mexican fisherman rescued after about a week at sea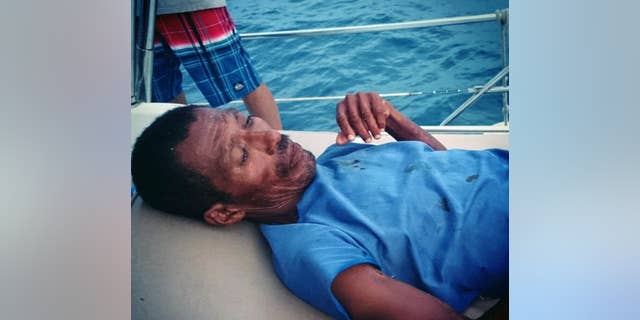 MEXICO CITY – People aboard a Mexican pleasure boat have rescued a fisherman who had been adrift at sea for about a week.
Crew members of the 42-foot (12.8-meter) sailboat "U-Fin" filmed the thin, exhausted man as he floated in a giant foam icebox about 6 miles (10 kilometers) off Acapulco on Monday, and then brought him aboard.
The U-Fin's captain said Wednesday the rescued man said had caught a seagull for food.
Roberto Odis Vazquez said the man gave his name as Raymundo and said he and a colleague had set out to fish, apparently about a week ago, when Tropical Storm Polo caused rough weather in the area.
The man said a companion on the fishing trip had died, and local media reported the second man's body has been found.