Mexican federal prosecutors take over border disappearances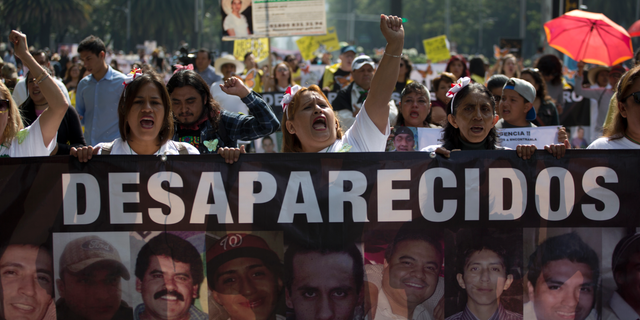 NEWYou can now listen to Fox News articles!
MEXICO CITY – Mexican federal prosecutors are taking over the investigation into the disappearances of 28 people in the northern border city of Nuevo Laredo in recent months.
The 20 case files will be handled by the federal prosecutors' office on forced disappearances, a term used to refer to abductions by security forces.
The office said Friday that "there have been complaints alleging the participation of marines" in the disappearances.
Despite the uproar over the disappearances, President Enrique Pena Nieto praised Mexico's navy and marines in a speech in another city in Tamaulipas, the same state where the disappearances occurred.
Pena Nieto said that "we Mexicans know we can count on the professionalism, integrity and dedication of the navy." As in the United States, Mexican marines are part of the navy.