Mexican city rescinds decree proclaiming Donald Trump 'persona non grata'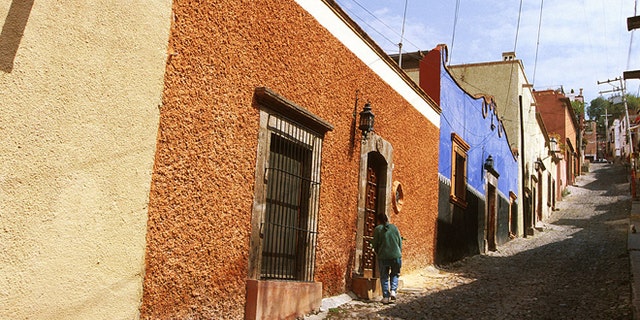 NEWYou can now listen to Fox News articles!
The town of San Miguel de Allende in central Mexico, which before the election declared Donald Trump a "persona non grata" who was not welcome to visit, has reversed itself.
On Monday, Mayor Ricardo Villareal García, announced that the city council revoked the prior resolution in a Saturday session.
"We have been listening to what he has said in recent days, and it seems that his rhetoric has been much less radical," the mayor told reporters while attending the opening of a Toyota factory in town, according to the Mexican newspaper, Proceso. "We hope for the sake of the United States and Mexico that it is so."
He also extended an open invitation to the new U.S. president-elect to visit San Miguel, so he can "learn about such an important municipality."
At the end of the day, he added, "Mexico is a very important country for the United States, and this relationship needs to be strengthened."
The tone could not be more different than the one on Sept.16, Mexican Independence Day, when the city of 140,000 passed a resolution barring Trump.
"The government and people of San Miguel de Allende declare that Mr. Donald Trump is persona non grata, and is not welcome in this territory," the resolution read.
The head of the city council, Gonzalo González, told Fox News Latino at the time, "We are the first town in the world to take an official stand against Donald Trump's message of hate and, in doing so, we hope to set an example that the rest of Mexico might make a stand."
San Miguel is a center for American expatriates in the country, with about 10 percent of the population being U.S.-born, and a number of them felt alienated by the anti-Trump resolution.
"As a Trump supporter I have been left feeling very isolated by this decision to outlaw a political opinion," Jefferson O'Kysen, a Trump voter and former hedge-fund manager who moved from California seven years ago, told FNL. "Trump hasn't broken the law either in the U.S. or Mexico, and I think banning him because of his views goes against freedom of speech."