Mexican city bans 'narcocorridos' after shooting at concert leaves two dead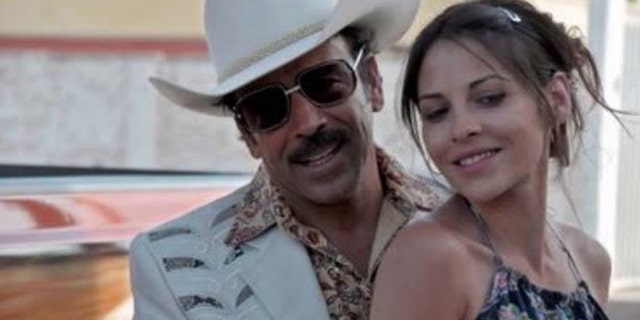 Joining Eminem, Metallica, Madonna and the Sex Pistols, some musicians in northern Mexico have had their music banned from the capital of northern Chihuahua state because of their songs' provocative lyrics.
The Chihuahua city council has banned the performance and distribution of a genre of music known as "narcocorridos" – whose lyrics are inspired by drug trafficking and organized crime bosses – within city limits.
Those in violation of the new statute could face fines of around $20,000 dollars and up to 36 hours in jail.
The law was implemented shortly after a shooting at a "narcocorrido" concert in the nearby city of Parral that reportedly left two people dead and one wounded.
This is not the first time that lawmakers in the state of Chihuahua – or Mexico, for that matter – have tried to clamp down on the influence of narco singers. In 2011, Chihuahua's state legislature approved a statewide ban on "narcocorridos," but it was never implemented by municipalities.
Other Mexican states have enacted similar bans, and some radio stations have refused to play the genre.
Despite the public outcry, the music – which has been compared to gangster rap in the United States for its glorification of violence, drugs and the criminal lifestyle – has remained very popular in Mexico. Popular songs include tributes to drug capos like former Sinaloa Cartel leader Joaquín "El Chapo" Guzmán and another Sinaloa capo, Ismael Zambada García, alias "El Mayo," along with songs featuring lyrics about drug smuggling and retaliation against criminal rivals.
"The corridos are attempts by Mexican society to come to terms with the world around them, and drug violence is a big part of that world," Mexico's former foreign secretary Jorge Castañeda told the New York Times. "You cannot blame narcocorridos for drug violence. Drug violence is to blame for narcocorridos."
Like us on Facebook
Follow us on Twitter & Instagram