Mexican cartels take over methamphetamine trade in the Ozarks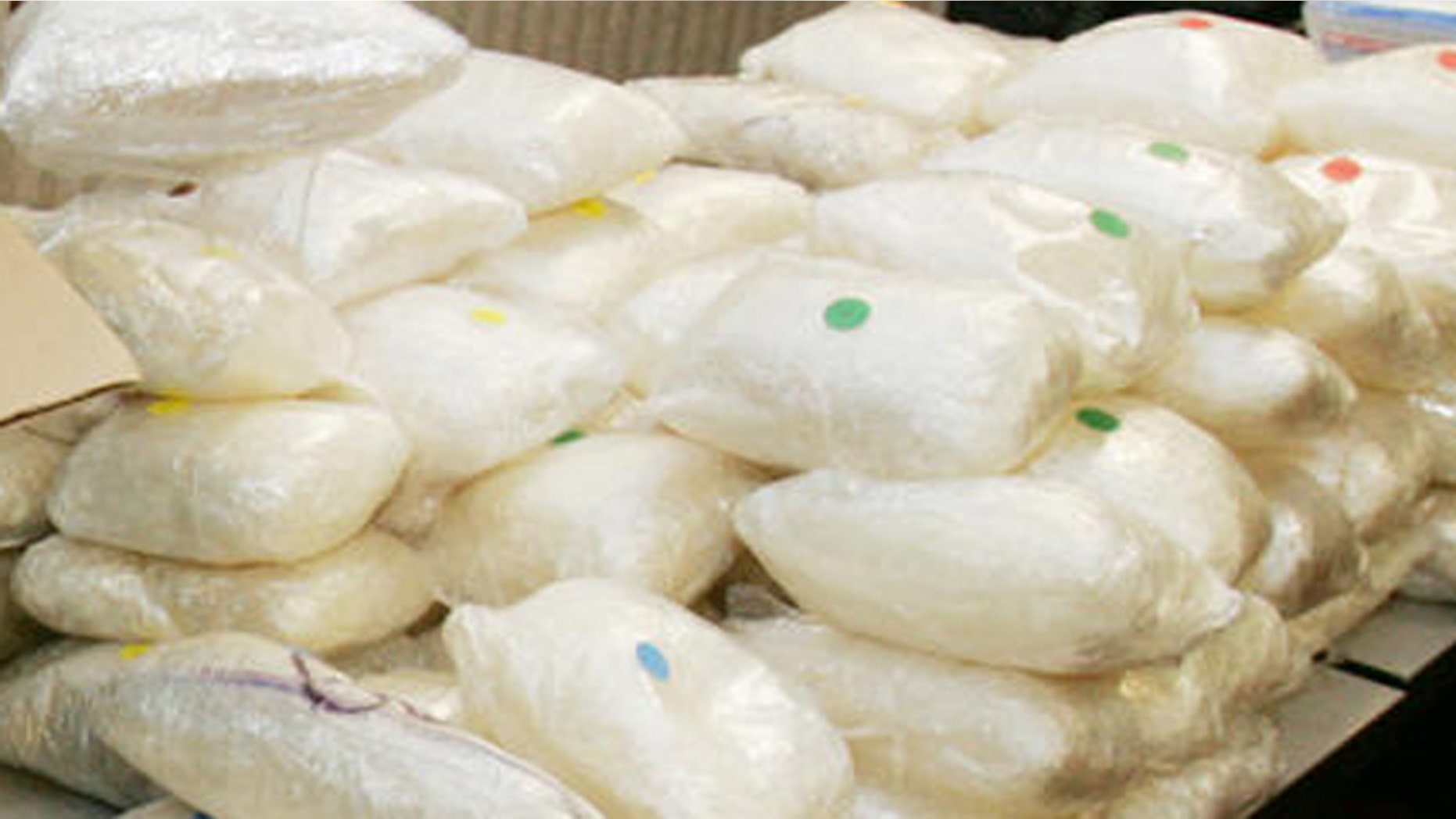 A rural patch of land filled with small towns and family farms tucked within the rolling hills of the Ozark Mountains, Douglas County seems an unlikely place to be at the center of America's war on drugs.
But with the proliferation of cheap, high-potency methamphetamine flooding into the U.S. from super labs operated by Mexican cartels, local officials at this municipality in south-central Missouri say they're seeing more dealers and users than ever before.
"We've always had a meth problem because we're a rural county," Douglas County Sheriff Chris Degase told Fox News Latino. "But now we're not seeing the 'shake-and-bake' cooks anymore, the stuff we're getting now is about as pure as it can get."
The Douglas County Sheriff's Office has arrested 69 people in the last four months for methamphetamine use and distribution. In neighboring Webster County, prosecutors recently charged five people with the murder of a cartel capo sent to the region to collect a debt.
"You're seeing people who you would never think would be involved in the drug trade become involved in the drug trade," Degase said. "And the same people who are using and distributing the meth are the ones who are committing other crimes."
While local authorities are unsure what cartel – or even how many of them – are operating in the region, they say that drugs from Mexico have become the main product on the streets in the Ozarks.
According to the Drug Enforcement Administration, Mexico's Sinaloa Cartel is the dominate organization bringing drugs into the region – with their heroin flooding the streets of St. Louis and their methamphetamine making its way to the hamlets of the Ozarks.
Officials at the Drug Enforcement Administration said that the incursion of Mexican cartels and their proxy groups in the U.S. is nothing new. A DEA report from 2015 found that Mexican-based cartels were operating in every state in the U.S. and have expanded from marijuana and cocaine trafficking to heroin and methamphetamine as well as taking part in human smuggling operations.
"At the end of the day it's the addiction and the demand that is driving all the violence and trafficking in the U.S.," DEA spokesman Rusty Payne told FNL.
Traffickers are also moving their operations into rural regions because they believe they can better conceal their operations in areas where law enforcement agencies don't think a large trafficking organization would operate or where local police are not accustomed to dealing with large cartels.
The relocation also makes it difficult for federal law enforcement agencies to target these groups because the traffickers are far away from the federal agencies' bases of operation in large cities.
The growing demand for these drugs have many smaller law enforcement agencies struggling to keep up with an increasingly diverse and sophisticated trafficking pipeline that sees drugs move from Mexico to U.S. metropolitan areas until it reaches places like Douglas County.
Sherriff Degase admits that his office focuses on lower level drug dealers and users instead of spending their resources going after major cartel players, but says that they coordinate with other state and federal law enforcement agencies and that his main concern is keeping drugs off the streets and people in his county safe.
"If I can make people fear buying meth here or coming here to sell it, then that's doing what I can do to keep these drugs out of Douglas County," Degase said.