Mexican ambassador-designate to US downplays Donald Trump's comments about Mexico, immigrants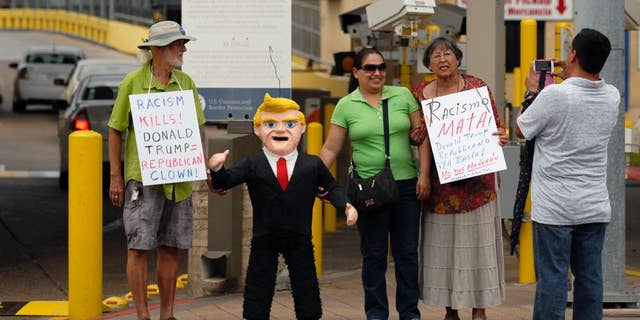 MEXICO CITY – Mexico's ambassador-designate to Washington sought to downplay Donald Trump's comments on Mexico, telling a Senate confirmation hearing on Friday that Trump is simply playing politics.
President Enrique Pena Nieto nominated U.S.-based Mexican academic Miguel Basanez as the country's new ambassador to Washington earlier this month.
Basanez still must be confirmed by Mexico's Senate. On Friday he told senators that "what (Trump) is doing now is just part of the primary campaign."
Basanez said the Republican presidential hopeful "knows very well that what he is saying is false ... he knows very well he will apologize to Mexicans."
Trump has said some Mexican immigrants crossing into the U.S. illegally were "rapists" and "criminals," and has pledged to build a "beautiful" wall on the Mexican border.
Basanez, who is currently an adjunct professor at Tufts University's Fletcher School, said Trump "changes his opinion as often as necessary."