Merkel urges Putin, Poroshenko to implement peace plan, still undecided on 4-way talks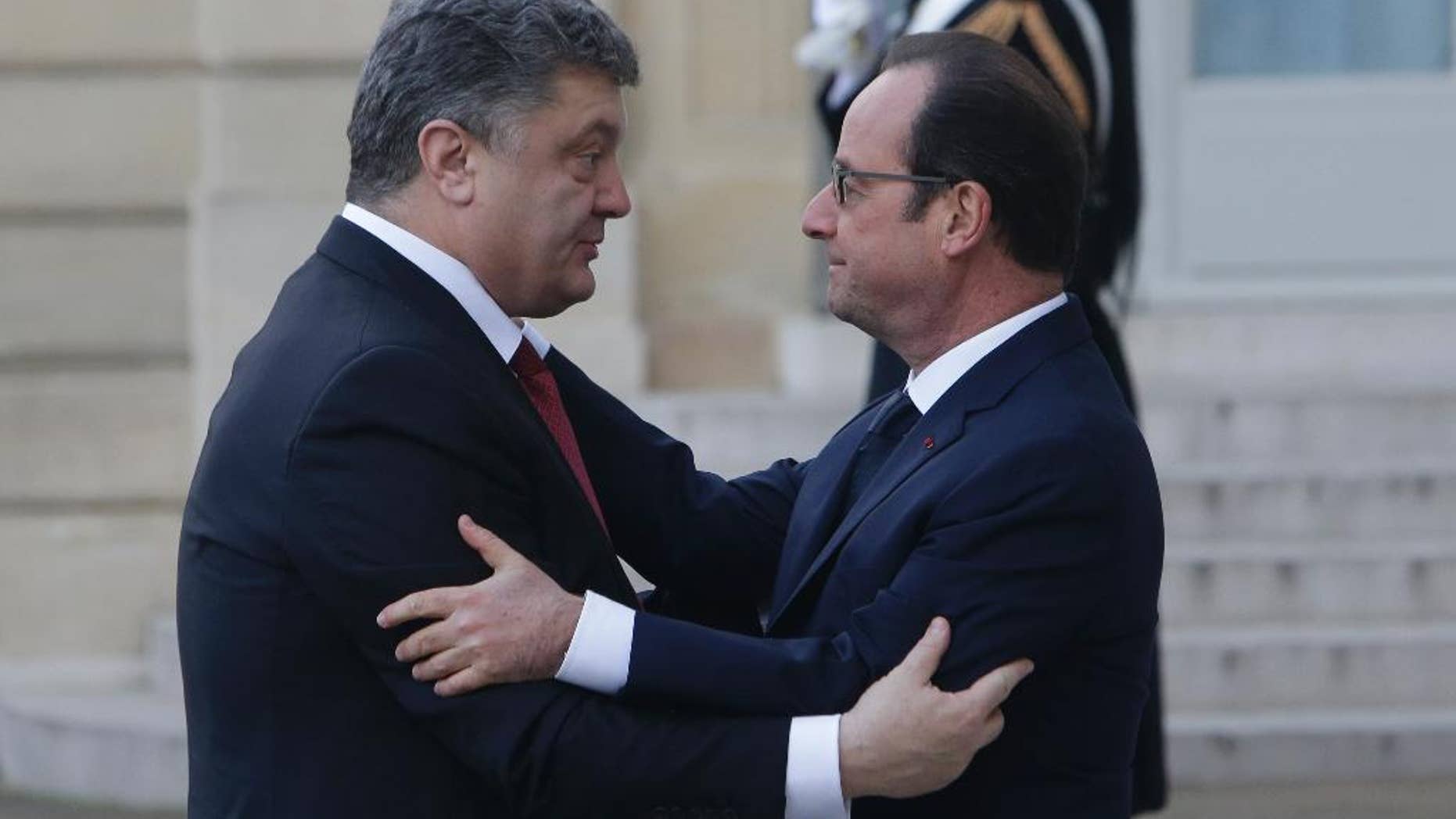 BERLIN – German Chancellor Angela Merkel has told Russian President Vladimir Putin and Ukrainian President Petro Poroshenko she's ready to take part in four-way summit over the Ukraine conflict only if there's a chance of real progress.
The leaders of Germany, Russia, Ukraine and France are working on setting up a possible meeting in Astana, Kazakhstan. But Merkel's office said late Saturday that it's not yet clear whether the meeting can take place.
In talks with Putin and Poroshenko, she stressed that for the discussions to be successful there has to be progress on implementing a much-violated peace deal that was drawn up in Minsk in September. Merkel has insisted that every point of that agreement must be fulfilled.
The foreign ministers of the four countries will meet in Berlin on Monday.