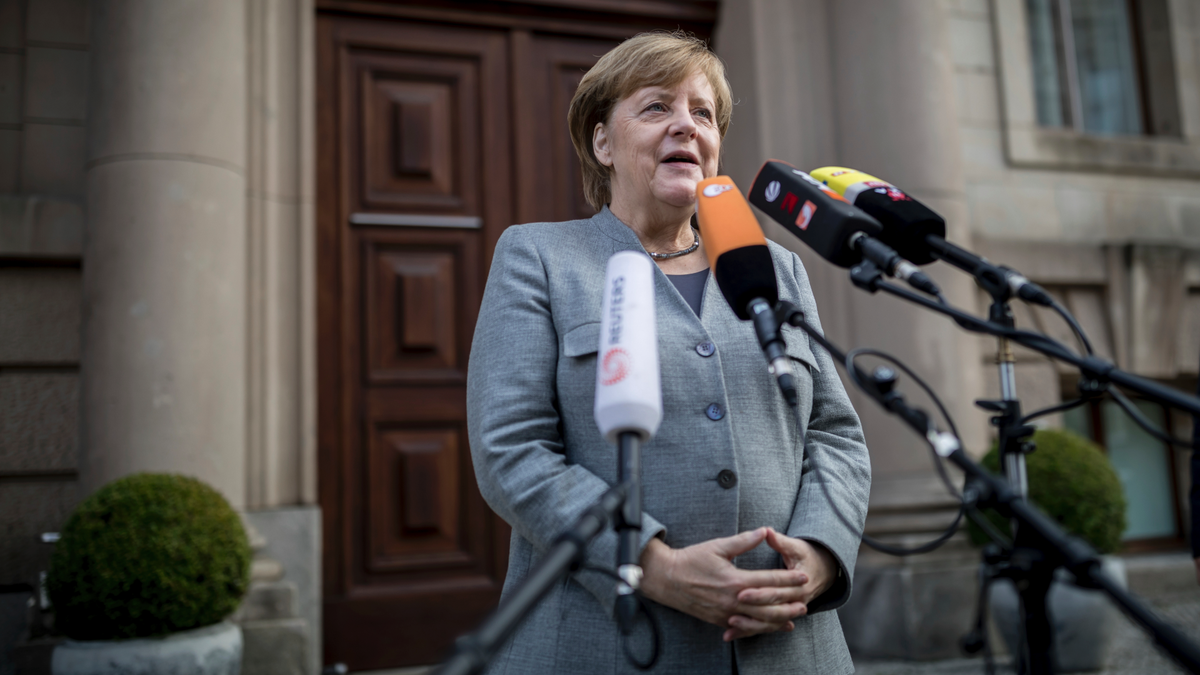 BERLIN – German Chancellor Angela Merkel says she's still optimistic about the chances of disparate parties allying to form Germany's next government after nearly two weeks of talks that have produced little visible progress.
Germany's Sept. 24 election left Merkel trying to form an untried coalition that brings together her conservative Union bloc, the pro-business Free Democrats and the traditionally left-leaning Greens. Over the past two weeks, negotiators have struggled to find common ground on issues including immigration, climate protection and agriculture.
Merkel said Friday that there are still "difficult" talks ahead — "but I still believe that we can tie the ends together if we make an effort, and in a way that allows every partner to emphasize its identity and something good comes out of it for the whole country."