Merkel reiterates Iran deal should be model for solving North Korea crisis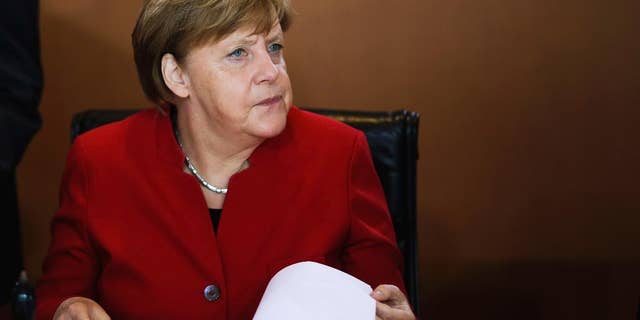 German Chancellor Angela Merkel once again has stressed the 2015 Iran nuclear deal – negotiated with U.N. Security Council members and Germany – as a model for solving the North Korea crisis.
"If our participation in talks is wanted, I will say yes immediately," Merkel said in an interview published Sunday in the Frankfurter Allgemeine Sonntagszeitung newspaper.
Merkel said a diplomatic solution was the only viable way to resolve the crisis – which has seen North Korea launch a series of missile tests as well as test what it said was a hydrogen bomb.
The actions by North Korea have antagonized the United States and its allies in the Asia-Pacific region. North Korean leader Kim Jong Un has threatened a missile attack on the U.S. territory of Guam and even the U.S. mainland – prompting warnings of retaliation, in the form of economic sanctions and possible military action, from Trump and other U.S. officials.
The U.S. plans to seek a strong resolution Monday from the U.N. Security Council in a bid to convince North Korea to end its provocations and tone down its rhetoric.
Merkel previously raised the possibility of using the Iran deal as a model during a podcast earlier this month, Fox News reported.
The five permanent members of the U.N. Security Council and Germany conducted long-running talks with Iran that led to a 2015 deal for international sanctions to be lifted in exchange for Tehran curbing its nuclear activities.
Merkel told the newspaper: "I could also imagine such a format to settle the North Korea conflict."
The chancellor is expected to win a fourth term in office when Germany holds elections Sept. 24 vote, with polls giving her conservatives a double-digit lead over their rival Social Democrats, Reuters reported.
Merkel has spoken in recent days to Chinese President Xi Jinping and Japanese Prime Minister Shinzo Abe regarding North Korea. Sources told Reuters that she would speak by phone Monday with Russian President Vladimir Putin.
The Associated Press contributed to this report.