Merkel outlines focus of German G7 presidency in op-ed in several international papers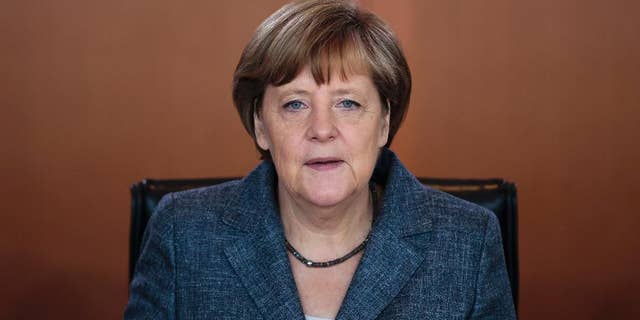 BERLIN – German Chancellor Angela Merkel says the Group of Seven summit later this week will focus on issues like the Islamic State group, Ebola and the Russia-Ukraine conflict.
In a newspaper op-ed published on Wednesday, Merkel says G-7 leaders will also discuss the global economic situation, climate change and commitments to end hunger.
She also stressed the need to create possibilities for women around the world to be able to establish their independence through safe and skilled labor.
The chancellor's op-ed appeared in several newspapers, including Frankfurter Allgemeine Zeitung, The Wall Street Journal and Le Monde.
Germany holds the rotating presidency of the G-7, which also is made up of Britain, Canada, France, Italy, Japan, and the U.S.