Merkel ally drops call for cap on refugees entering Germany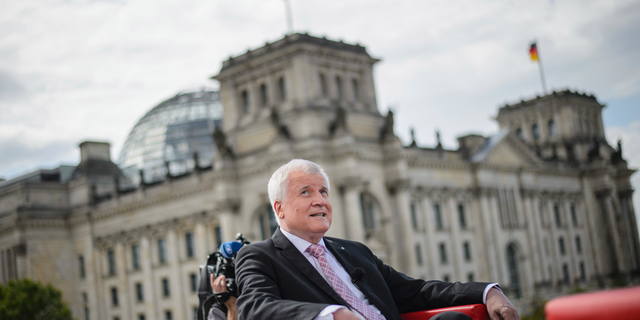 BERLIN – A key ally of German Chancellor Angela Merkel says he's no longer making a cap on refugees a condition for coalition talks after next month's election.
Horst Seehofer, who leads the Christian Social Union that dominates politics in the southern state of Bavaria, called for an upper limit on the number of refugees Germany takes following the massive influx in 2015.
Seehofer's party traditionally forms a conservative bloc with Merkel's Christian Democratic Union and the two are projected to take about 39 percent of the vote in the Sept. 24 election.
The 68-year-old told public broadcaster ARD on Sunday that "the situation has changed, Berlin has changed course."
Seehofer said he would aim to ensure the measures already taken to reduce refugee arrivals are protected by a future government.