Mercedes upbeat after Hamilton win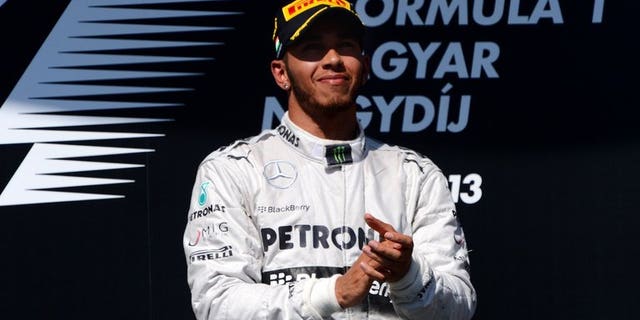 BUDAPEST (AFP) – Lewis Hamilton's faith in Mercedes was repaid by a victory that will give him the momentum to mount a title bid in the second half of the Formula One season, according to team chief Ross Brawn.
In the aftermath of the 28-year-old Briton's breakthrough first win for his new team after leaving McLaren, Brawn said he believed Mercedes had given themselves and Hamilton a chance to chase and challenge Red Bull.
Brawn said: "It (the championship) is so fragile. I think it is still open and we certainly won't be giving up. This was a very good weekend for the team -- from beginning to end.
"We had a very good programme on Friday. The balance wasn't great but we did things on Friday and Saturday that helped.
"If we can replicate that, there is no reason why we cannot win more races. If we don't replicate it then we won't.
"But we have to get both cars to the finish. We didn't do that here and you have to have both cars right up there."
Hamilton's dominance at the hot Hungaroring pointed to Mercedes having made a major step forward in their understanding of the new Pirelli tyres.
"I hope it is another step," said Brawn. "It is an important step to get that race win and there is absolutely no reason why more should not follow.
"Lewis showed faith in us at the end of last year and people were speculating about whether it was a bad move or not.
"I hope we have now started to demonstrate that his faith was justified. It is very early days, but it is encouraging."