Medvedev Tells Iran to Come Clean on Nukes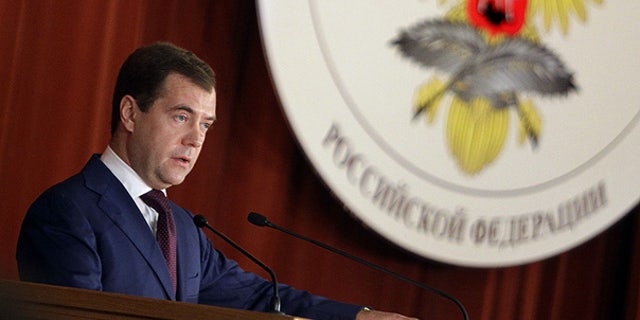 YEKATERINBURG, Russia -- Russian President Dmitry Medvedev is calling on Iran to find the courage to cooperate with the international community over its disputed nuclear program.
Iran's opaque nuclear program has been a tricky issue for Russia, which is uneasy about threatening decades of political and trade ties. However, Russia lately has shown increasing frustration with Iran and backed the new round of U.N. sanctions imposed last month.
Medvedev said Thursday that "Iran must find courage and start fully fledged cooperation with the international community even if it dislikes some of the issues it faces."
On Monday, Medvedev expressed concern that Iran was getting closer to being able to develop nuclear weapons.