Meat-wielding 'extremists' start mass brawl at Georgia vegan cafe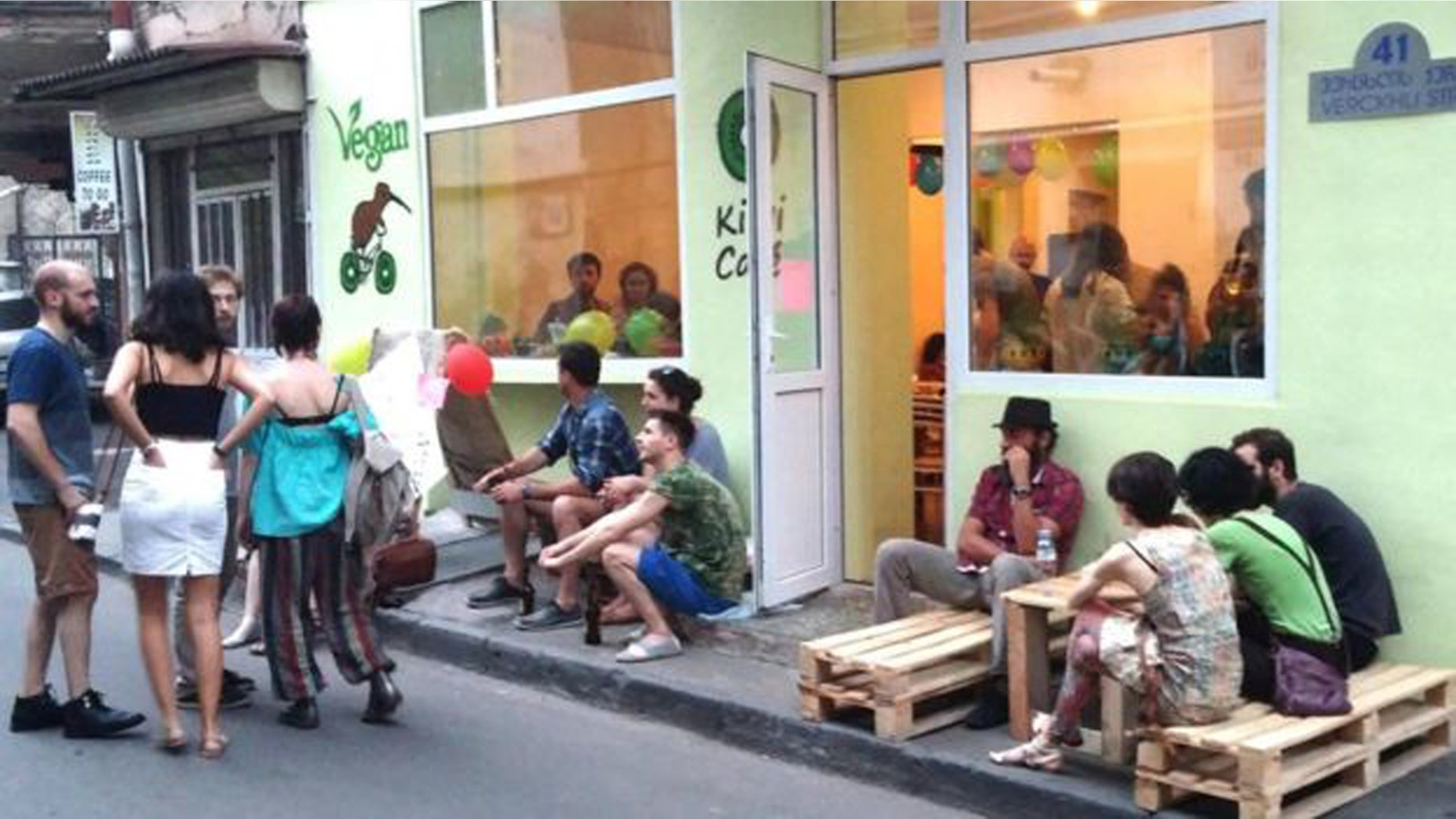 A vegan cafe in the former Soviet republic of Georgia says it was attacked over the weekend by neo-Nazi "extremists" who threw meat into patrons' meals and started a mass brawl.
The Kiwi Cafe in Tiblisi said more than a dozen men, some wearing sausage links around their necks, entered the cafe Sunday evening and attacked customers and staff during a screening of the animated show "Rick and Morty". The brawl eventually spilled onto the street outside the restaurant, with passers-by joining in.
The attackers fled before police arrived and no arrests have been made.
"They were just trying to provoke our friends and disrespect us," said the Kiwi Cafe's statement, which was posted on Facebook.
A BBC report identified the assailants as members of the Bergmann group. The report said Bergmann members have previously attacked people of Arab or African origin in incidents documented on social media. Another photograph reportedly shows its members giving the Nazi salute.
According to the cafe, some of the assailants had visited the neigborhood last month and asked nearby shopkeepers whether foreigners or members of the local LGBT community patronized it.
The cafe said it had received a hostile reaction from some people due to "the way we look, music that we listen to, ideas we support, and the fact that we don't eat meat." It also said it was appealing for funds to install security cameras in the event of future incidents.