McDonald's playing 'ketchup' with condiment shortage in Argentina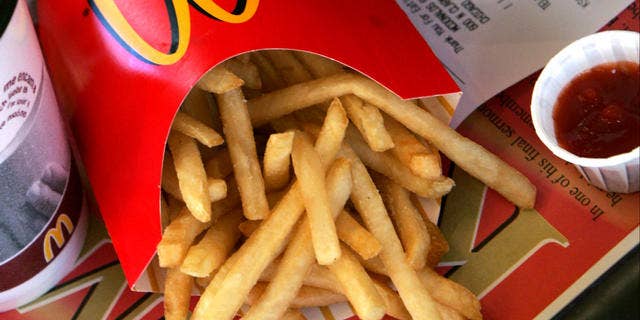 McDonald's is apologizing to Argentinean customers for a ketchup shortage that's leaving their burgers and fries naked.
"The ketchup shortage at our local branches is momentary and we hope to solve it as soon as possible," McDonald's said in Spanish via Twitter earlier this week. "We're bringing in other sauces to replace it while we try to fix the problem."
The fast food giant blamed the shortage on a supply problem, but the explanation did not appease Argentinean condiment fans.
Click for more from FoxNewsLatino.com.