May denies UK must choose between EU access, trade freedom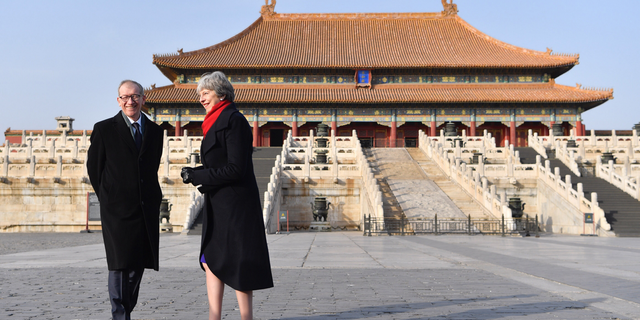 NEWYou can now listen to Fox News articles!
LONDON – Prime Minister Theresa May insists Britain does not have to choose between frictionless trade with the European Union and the ability to forge new trade deals around the world.
Speaking in Shanghai, May said "I don't believe that those are the alternatives."
May's Conservative government is split between supporters of a clean break with the EU and those who want to stick close to the bloc's tariff-free single market and customs union.
As the two sides negotiate their future relationship, EU officials have complained that Britain is unclear about what it wants.
May told the BBC Friday that Britain is seeking trade with the EU "on as frictionless and tariff-free a basis as possible ... but we also want to be signing trade deals in the rest of the world."