Massive statue of Egyptian ruler discovered in Cairo slum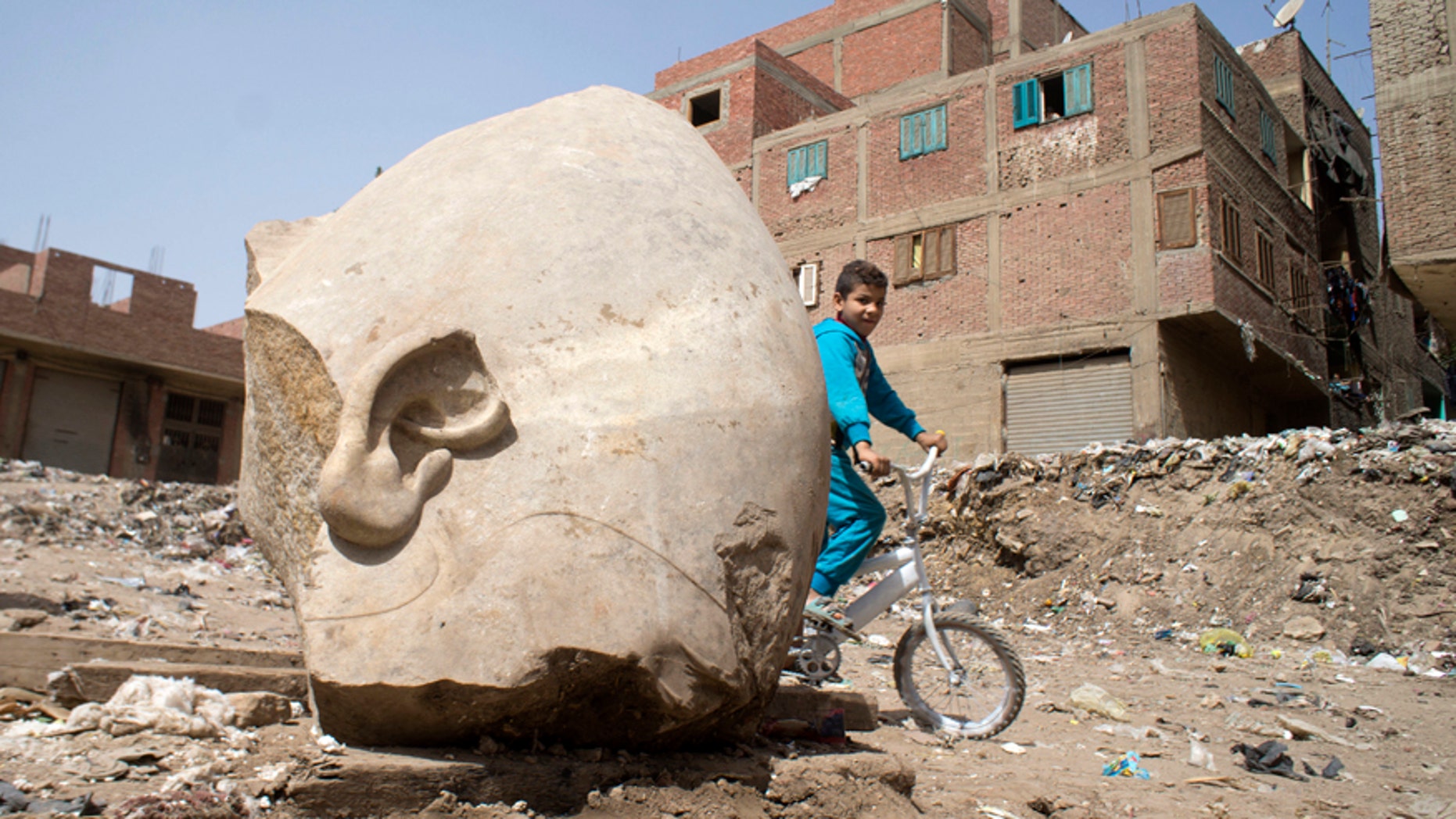 A massive statue found in a Cairo slum is probably of pharaoh Ramses II, who ruled Egypt 3,000 years ago.
Archaeologists came across the eight-metre statue in ground water in the eastern part of modern-day Cairo last week.
RABBIT HOLE LEADS TO 700 YEAR OLD KNIGHTS TEMPLAR CAVE
The Egyptian Antiquities Ministry is calling the find, made near the ruins of Ramses II's temple in the ancient city of Heliopolis, one of the most important discoveries ever.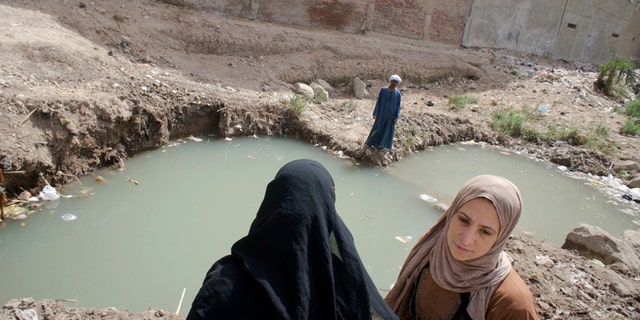 "Last Tuesday they called me to announce the big discovery of a colossus of a king, most probably Ramses II, made out of quartzite," said antiquities minister Khaled al-Anani, who posed for pictures with the find.
The most powerful and celebrated ruler of ancient Egypt, the pharaoh also known as Ramses the Great was the third of the Nineteenth Dynasty of Egypt and ruled from 1279 to 1213 BC.
BIBLICAL KING'S PALACE UNCOVERED BENEATH SHRINE DESTROYED BY ISIS
Ramses led several military expeditions and expanded the Egyptian empire to stretch from Syria in the east to Nubia in the south.