Massive fires displace 10,000 in southern France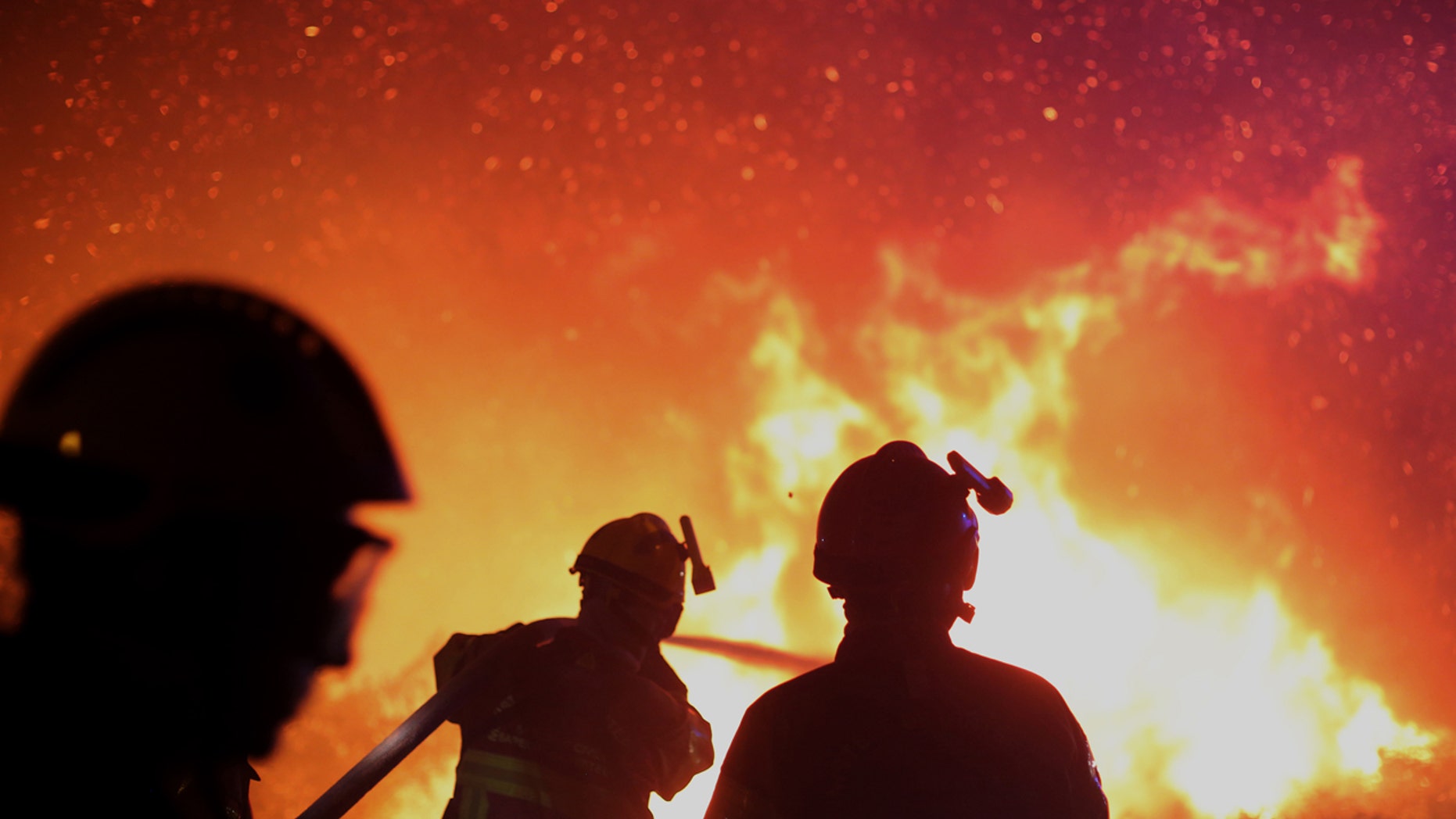 Fires that broke out earlier this week in southern France and on the island of Corsica have torched thousands of acres and have now forced 10,000 people to evacuate.
"The evacuations, at least 10,000, followed the progression of the fire. It's an area that doubles or triples its population in summer," a fire service official said, Agence France-Presse reported.
A new fire in southern France prompted the evacuations.
No residents or tourists have been injured, authorities said. However, the massive blazes have left several responders hurt as they fight to extinguish the fires.
Some eight to 12 firefighters have suffered injuries, according to reports, and roughly 15 police officers have been hurt. The French civil security authority has asked the European Union for assistance and requested two Canadair planes to help control the wildfires.
More than 4,000 firefighters and 19 water bombers have been called in to battle the blazes, AFP reported.
Beach-goers in Saint-Tropez watched as fires continued to engulf the forest in nearby La Croix-Valmer.
Firefighters were said to be close to containing fires in several locations, but strong winds were predicted to hit the area over the next few days, creating a risk that flames could spark again, Reuters reported.
A lightning strike was thought to be the cause of one fire, but cigarette butts are often the cause of fires in southern France during the summer, as tourists flock to the area, Reuters reported.
Nearly 2,000 acres have charred around the Var area of Provence, destroying two villas, with the largest blaze destroying roughly 5,000 acres in northern Corsica. A fire in the neighboring Luberon region was under control Tuesday.
Meanwhile, Portugal has begun fighting a new blaze, just one month after fighting deadly forest fires, AFP reported.
The Associated Press contributed to this report.