Massachusetts "Show ID" Billboard Irks Latino Activists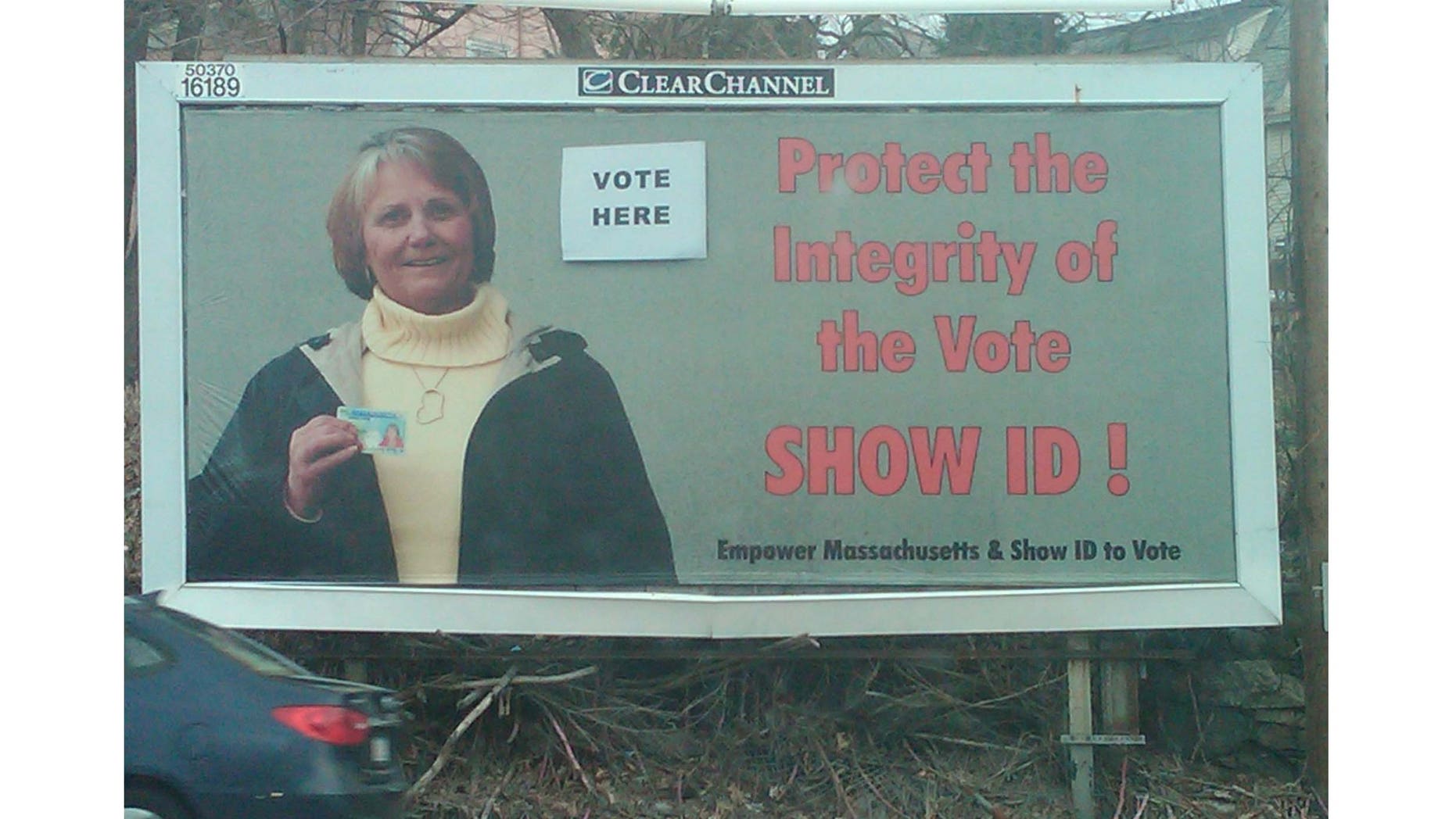 Latino advocates are blasting a billboard erected near a largely Latino district in Southbridge, Mass. that demands voters show ID on Tuesday's special election primary for a Statehouse seat.
The billboard, sponsored by Tea Party-connected groups Empower Massachusetts and Show ID to Vote, tells voters to "protect the integrity of the vote" and "show ID."
State law does not require voters to show ID to vote.
The groups say they also will dispatch "poll observers" to monitor the 6th Worcester District House special primary Tuesday between incumbent state Rep. Geraldo Alicea and Joanne Powell, both Charlton Democrats.
In the Worcester Telegram and Gazette, Christen M. Varley, who runs the Greater Boston Tea Party and started Empower Massachusetts last year, noted she'd seen "disturbing" differences between recent recount efforts in Charlton and Southbridge districts.
In a statement statement, Tom Weaver of Show ID asked the Southbridge Town Clerk to declare what steps are being taken to ensure a fair process.
"Will inactive voters be asked to present identification? Are deceased individuals being regularly removed from voting rolls?" he wrote. "We want to do our part, but we also want to ask that all officials are being vigilant in ensuring a fair election."
Alejandra St. Guillén, executive director of Oíste, a group that helps Latinos in Massachusetts run for office, says the billboard and the observers are meant to intimidate Latino voters.
St. Guillén said that, following an article in the Worcester Telegram and Gazette last week, Raahsan Hall, counsel for the Lawyer's Committee on Civil Rights, assured her that the Secretary of State's office would be taking action on the issue.
The Secretary "required the town to have qualified counsel present for this election because of the almost successful efforts of the 'voter integrity' organizations to challenge ballots during the recount," wrote Hall.
He also said the Secretary's office conducted poll worker training.
A light turnout is expected.
With reporting by The Associated Press.
Follow us on twitter.com/foxnewslatino
Like us at facebook.com/foxnewslatino