Manhunt underway in South Los Angeles for shooters of two cops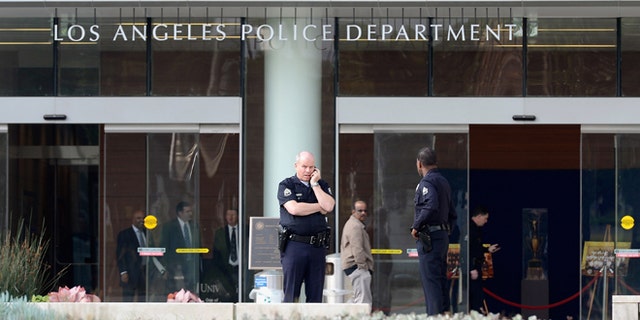 NEWYou can now listen to Fox News articles!
LOS ANGELES (AP) – Two police officers were wounded by gunfire on Sunday, triggering an intense search for two suspects in South Los Angeles.
The officers were wearing plainclothes and driving near a street intersection around 5:45 p.m. Sunday when someone opened fire, Det. Meghan Aguilar said.
She said the officers returned fire and several people scattered from the scene. Police detained several people in connection to the shooting, and shut down several blocks to look for two gunmen, Aguilar said.
The officers sustained minor injuries.
"At this time, the officers believe they were the target of the gunfire," Aguilar told the Los Angeles Times.
The newspaper said dozens of police officers, police dogs and armored SWAT vehicles participated in the search.
Like us on Facebook