Manhunt intensifies in Spain for suspected final cell member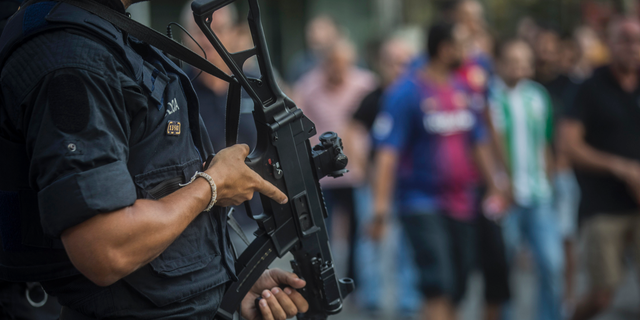 BARCELONA, Spain – Spanish police are continuing the search for the man who they consider to be the final member of a cell that carried out vehicle attacks in Barcelona and a nearby town that killed 14 and injured more than 120 others.
Police are searching Monday throughout the northeastern region bordering France. Police have declined to identify who they are looking for, but local media reports say he is Younes Abouyaaquoub, a 22-year-old Moroccan. He is suspected of driving the van that plowed down the Las Ramblas promenade Thursday, killing 13 people and injuring 120.
Another attack hours later killed one person and injured others in Cambrils, a seaside town south of the city. Police say the cell consisted of 12 men, all with connections to the northern town of Ripoll.