Manet Self-Portrait Fetches $33 million at London Sale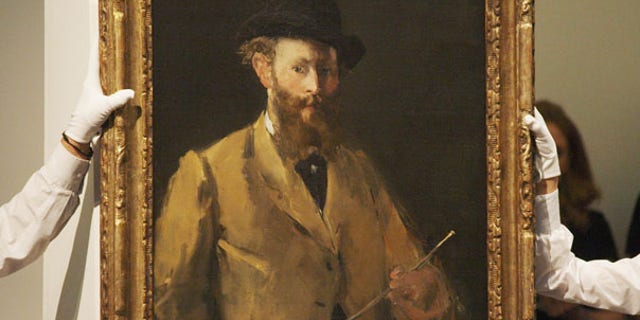 LONDON — A self-portrait by French painter Edouard Manet has sold for a record price of more than $33 million at a London auction.
Sotheby's says the portrait, painted between 1878 and 1879, was bought for $33.4 million by an anonymous bidder.
It was the highest price paid for a picture by Manet. The previous record for a Manet was 16 million pounds at a sale in New York in 1989.
Sotheby's says the painting, "Manet A La Palette," sold Tuesday evening was one of only two self portraits by the artist and ranks among the greatest of the Impressionist movement.