Mandela shows 'sustained improvement,' South Africa president's office says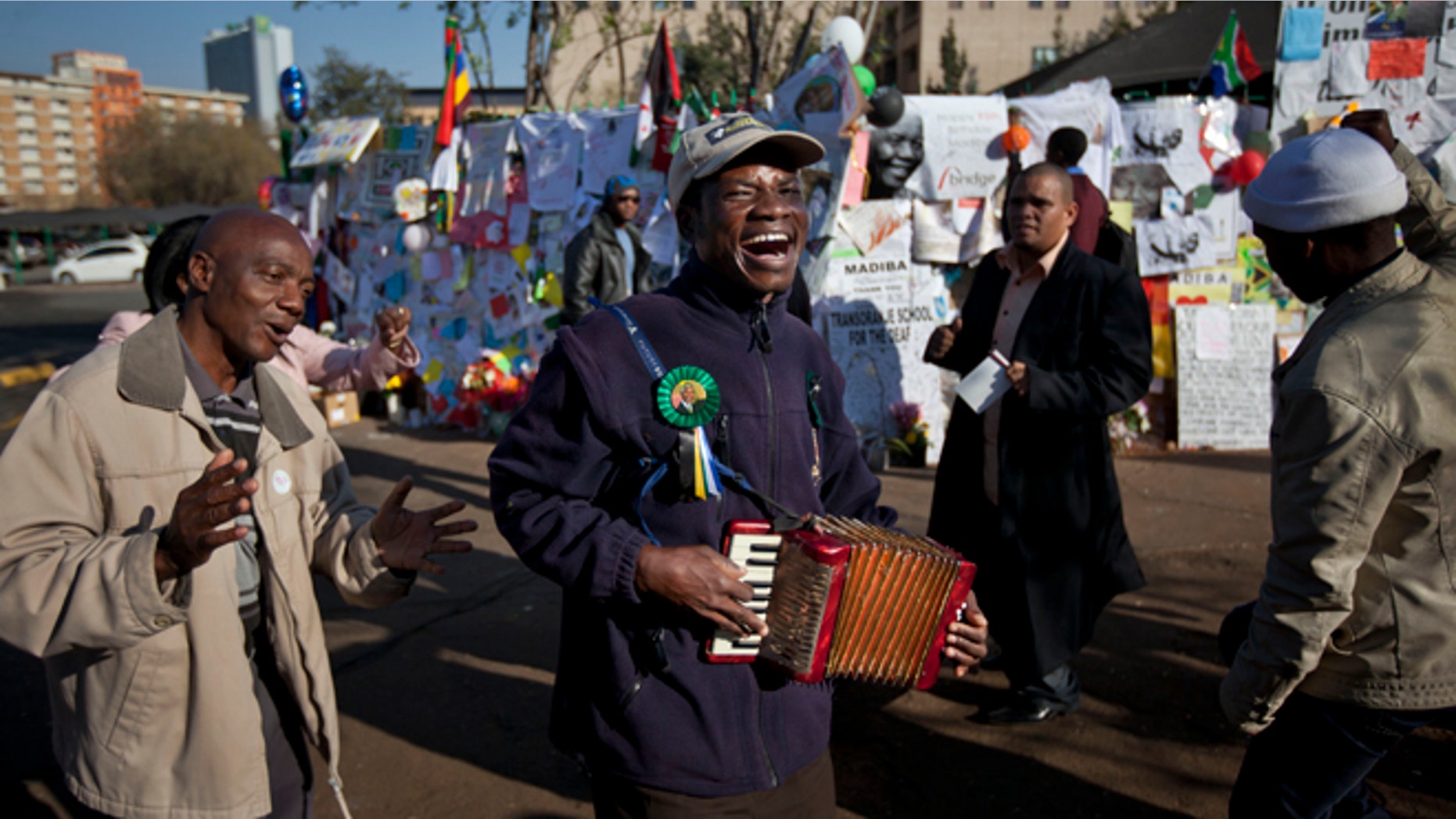 JOHANNESBURG – The office of the South African president says Nelson Mandela has made a "sustained improvement" although he remains in a critical condition.
The statement said that President Jacob Zuma visited Mandela in hospital on Monday and told the former president of the love and support of all South Africans that was displayed at the leader's 95th birthday celebrations last week.
Mandela, who was jailed for 27 years during white minority rule, was taken to a Pretoria hospital on June 8 to be treated for a recurring lung infection.