Man yells 'USA! English only!' after disrupting Spanish interpreter during children's concert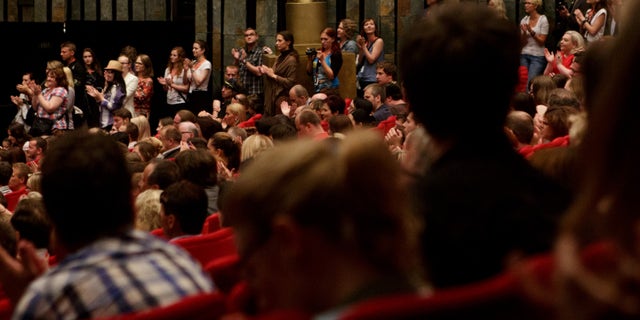 NEWYou can now listen to Fox News articles!
PERRY, Iowa (AP) – A man apparently upset by the use of a Spanish translator at a central Iowa concert put on by kindergarten students disrupted the event as the children were being introduced.
Des Moines television station KCCI reports that the Thursday night concert was being held at the Perry Performing Arts Center. State records show about half of Perry's public school kindergarteners are Hispanic.
Witnesses at the event said the man stood up as a Spanish translator began speaking and repeatedly shouted "USA! English only!"
He was quickly escorted from the building.
Sara Benedict, whose son was in the concert, says parents of the children were rattled by the outburst.