Man who used drone to smuggle drugs into US sentenced to 12 years in jail, officials say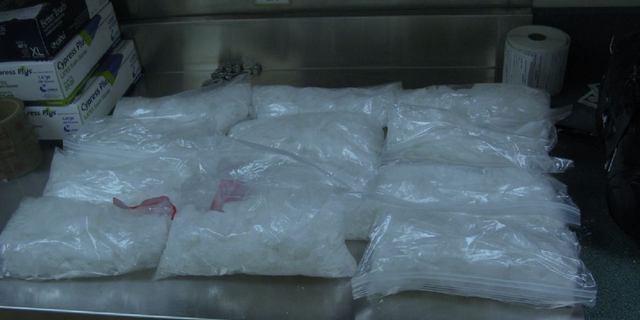 A 25-year-old man who was previously arrested after using a drone to smuggle drugs across the U.S.-Mexico border has been sentenced to 12 years in prison, border officials announced.
A jury sentenced Jorge Rivera on Wednesday after he was convicted last week of trying to traffic 13 pounds of methamphetamine into the United States during the summer, according to a release from the U.S. Customs and Border Protection.
BORDER PATROL AGENTS FIND TUNNEL IN EL PASO THAT CONNECTS CITY TO STORIED PAST
Rivera was detained on the night of Aug. 8, 2017 after a border patrol agent saw a drone flying across the border near the San Ysidro Port of Entry, the original arrest report said.
An officer later reportedly located the suspect who was operating the drone and found him in possession of a bag containing "multiple plastic-wrapped packages containing methamphetamine."
The packages, 12 in total, were estimated to be worth $46,000, the CBP said. The drone in question was also reportedly found nearby, hidden under a bush.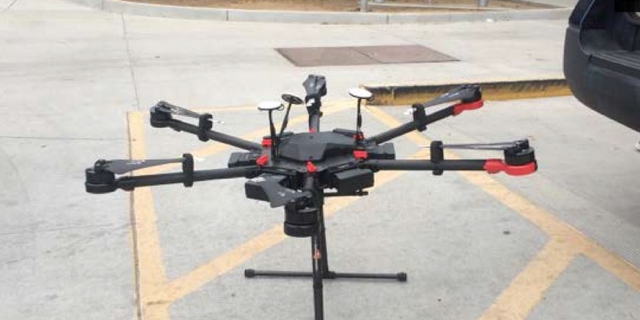 TRUMP'S BORDER WALL PROTOTYPES VIRTUALLY IMPASSABLE, PASS RIGOROUS TESTING
"We appreciate the determination, persistence, and hard work of all law enforcement partners involved in the case," Deputy Chief Patrol Agent Roy D. Villareal said following Rivera's sentencing. "The United States Attorney's Office and its diligent efforts have resulted in a successful prosecution and conviction, and a sentencing that should deter this type of criminal activity in the future."