Man Was Shot To Death On California Freeway In Front Of His Son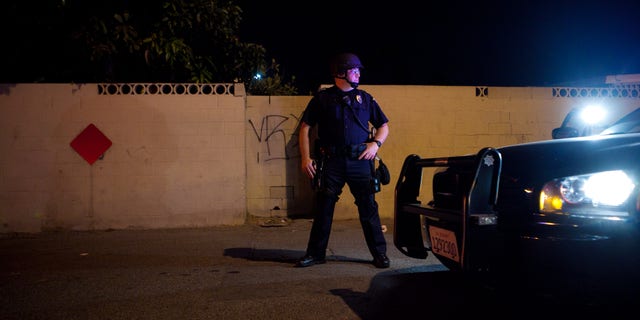 NEWYou can now listen to Fox News articles!
A shooting on a Southern California freeway left one person dead and another injured Monday night.
Los Angeles Times reported the man was shot on the 91 Freeway in Anaheim in front of his son.
The victim is Agustin Villegas, 32, who was sitting on the front passenger of a pickup vehicle when bullets hit him through the windshield. The driver, reportedly Villegas' cousin, was also hit but his wounds were not fatal.
In the back seat were the men's sons, ages 13 and 15, who weren't injured.
Televised reports showed a white Ford F-150 pickup with the driver's window blown out.
Authorities say the shots may have come from another vehicle.
Anaheim Police Lt. Bob Dunn said detectives are still investigating what motivated the shooting. They say there was no evidence it was the result of a road rage confrontation.
According to the LA Times, Villegas had no criminal record.
The Associated Press contributed to this report.
Follow us on twitter.com/foxnewslatino
Like us at facebook.com/foxnewslatino