Man survives two days at sea by clinging to foam cooler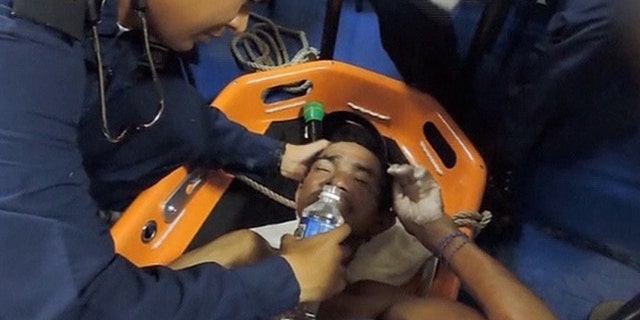 A fisherman who was found alive Wednesday after spending two days adrift at sea clinging to a foam cooler says he was only thinking about death during the whole ordeal.
Solano Salazar, 47, was located 22 nautical miles from the southwest coast of Colombia, where he had set out on a fishing trip with another man, Reuters reports.
The men ran into stormy weather, their boat sank, and Salazar was rescued Wednesday after a Colombian coast guard crew – conducting drills in the area – spotted him. Salazar's fishing partner has not been found.
"I am OK now because the navy rescued me," Salazar said. "I thought I was going to die. I didn't think about anything else."
Salazar was taken to a hospital and is expected to recover, according to Reuters.