Man kills famous dancing flamingo in Tampa, Florida Busch Gardens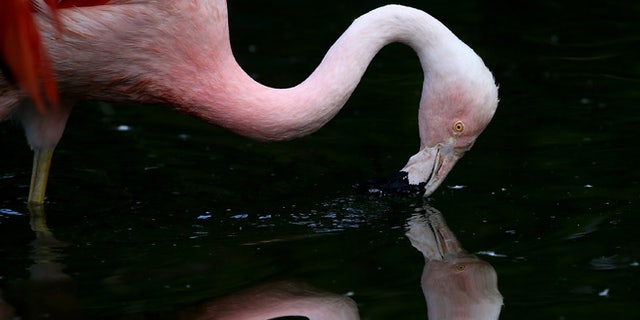 NEWYou can now listen to Fox News articles!
For a reason no one understands, Joseph Anthony Corrao decided to pick up Pinky, a dancing Chilean flamingo, and throw her to the ground hard enough that she would need to be euthanized Wednesday.
Corrao, 45, was in the Jambo Junction Animal Viewing area, located in Busch Gardens in Tampa, Florida, when he reached into Pinky's enclosure, grabbed her and pummeled her to the ground.
"Pinky was a beloved member of the Busch Gardens Tampa Bay family and made many appearances on behalf of the park's conservation and education efforts," a spokeswoman for Busch Gardens said in a statement. "She will be sorely missed."
Pinky, who was 19, was famous for her love of dancing -- something her keepers told the Los Angeles Times was "not trained behavior, but a natural behavior she loved to show off."
"While making an appearance with Jack Hanna, the team noticed that she was dancing on her own to get attention," said Busch Gardens spokeswoman Karen Varga-Sinka. "Since then, she has danced for countless guests, school groups, media appearances and national television shows."
Pinky, would have turned 20 next month, and started dancing at about age 2.
She was known as the "Flamingo Flamenco." She would stomp her feet while turning in a circle. A video of the dance posted to YouTube has nearly 200,000 views.
Corrao was arrested and charged with animal cruelty and taken to jail on a $2,000 bond.
According to the Florida Department of Corrections, Corrao has a long criminal history. He served two years in prison for willfully fleeing and eluding law enforcement; driving under the influence, third conviction; and aggravated assault of a person 65 years or older.
Like us on Facebook
Follow us on Twitter & Instagram