Man killed by shark while diving with daughter off Australian state of Tasmania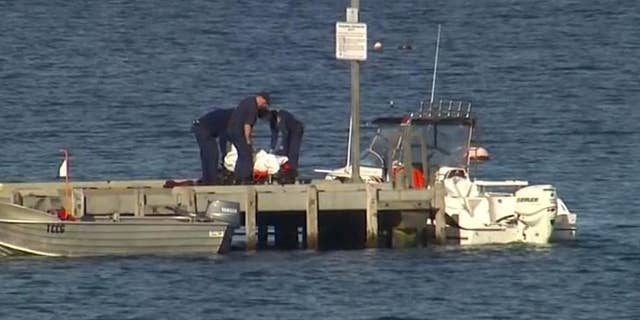 HOBART, Australia – Media reports a man was killed by a shark off the Australian island state of Tasmania while diving with his daughter.
Government ranger Peter Lingard told The Examiner newspaper the attack happened off the east coast on Saturday near where a 4 1/2-meter (15-foot) great white shark was seen a day earlier.
Witnesses say his daughter was under water with him diving for scallops when the attack occurred.
The Mercury newspaper reports the daughter saw the attack, rose to the surface and let off a flare to get the attention of other boats in the area.
Police are expected to hold a news conference on the tragedy later Saturday.
Lingard did not immediately respond to The Associated Press' request for comment.