Man in court over PC Blakelock murder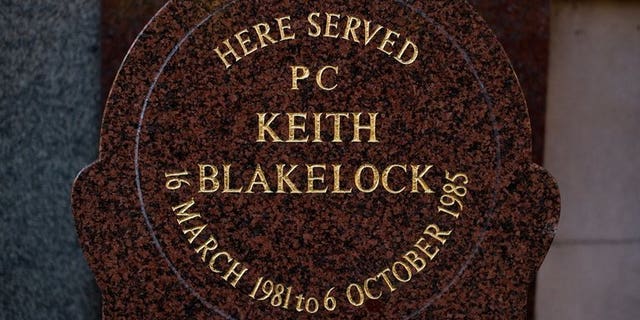 LONDON (AFP) – A 44-year-old man accused of the murder of PC Keith Blakelock during the Broadwater Farm riots in north London in 1985 will appear at Westminster Magistrates' Court on Wednesday.
Met officer Blakelock, 40, was stabbed to death while trying to protect firefighters tackling a blaze at a supermarket during the riots in Tottenham.
Police arrested Nicholas Jacobs, 44, of Hackney, on Tuesday.
He was 16 years old at the time of the incident.
"Following a thorough investigation by the Metropolitan Police Service, we have decided that Nicholas Jacobs should be charged with the murder of PC Keith Blakelock during the disorder at Broadwater Farm in October 1985," said the Crown Prosecution Service's Alison Saunders.
"We have concluded that there is sufficient evidence and it is in the public interest to prosecute," she added.