Man held after Buddhists use Malaysia Muslim prayer room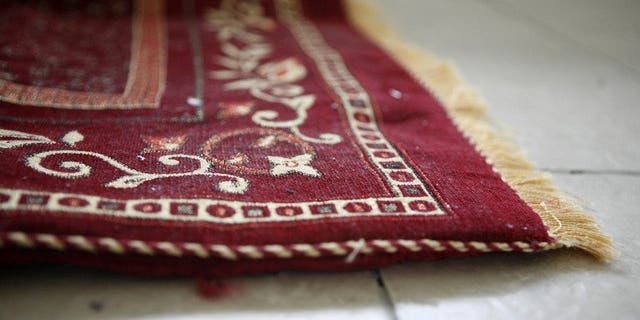 KUALA LUMPUR, Malaysia (AFP) – Malaysian police said Tuesday they have arrested a resort owner after he allowed Buddhists to use a Muslim prayer room in the country's latest religious controversy.
The owner of the resort in the southern state of Johor, who was detained on Sunday, is being investigated for "defiling a place of worship with intent to insult the religion", said district police chief Nor Rasid.
Local media said the 45-year-old Muslim -- a Singaporean who is a permanent resident of Malaysia -- allowed a group of Buddhists from Singapore to use the Muslim prayer room on his premises for chanting because no other hall was available.
A video clip of the chanting session, led by a monk, was uploaded to YouTube on Saturday, causing an outcry in Muslim-majority Malaysia.
Police obtained a court order Tuesday to hold the man for four days for investigations, Nor said.
He declined to comment further. The offence is punishable by up to two years in jail.
K. Sri Dhammaratana, a Malaysian Buddhist leader, apologised to "our Muslim brothers and sisters" for the Singapore group's action.
"I advise Buddhists in Malaysia and Singapore to respect the religious sensitivities of other religions while carrying out our own religious obligations and responsibilities," local media quoted him as saying.
Several religious controversies have recently made headlines in Malaysia, where some 60 percent of the 28 million people are Muslims.
The country has large non-Muslim ethnic Chinese and Indian communities, and religion is a sensitive issue.
Two weeks ago Malaysian police held a Muslim dog trainer for several days to investigate her for causing disharmony with a Eid al-Fitr holiday video greeting which featured her and her dogs.
Dogs are viewed as unclean in Islam and contact with them is frowned upon. Eid al-Fitr, which marks the end of the fasting month of Ramadan, is the most important Muslim holiday.
A non-Muslim couple were charged with sedition and other offences last month after they posted a Ramadan greeting on Facebook which showed them eating pork.
Pigs are also considered unclean by Islam and pork consumption is forbidden.