Man arrested over Mont-Saint-Michel incident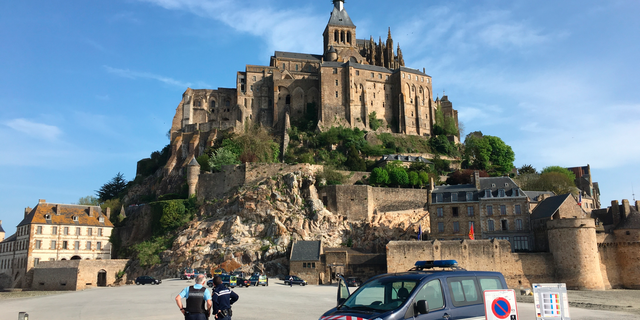 NEWYou can now listen to Fox News articles!
PARIS – France's national police say a 36-year-old man has been arrested on suspicion of threatening to attack security services at one of the country's most-visited tourist sites.
Police said the unnamed man was arrested Sunday night in the city of Caen, around 100 kilometers (60 miles) from the Mont-Saint-Michel abbey that was closed earlier that day after death threats were made against security services.
French authorities evacuated tourists after the incident that triggered a regional manhunt, according to the national gendarme service.
The exceptional evacuation of one of France's most-visited tourist sites came after a string of sporadic attacks around France in recent years targeting police, some of them fatal.