Man arrested after armed hostage situation in central London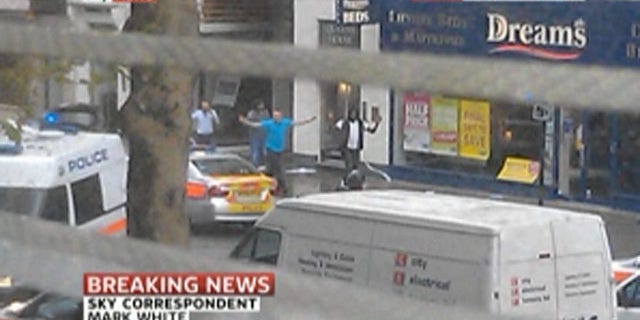 British police have arrested the suspect at the scene of a reported hostage situation, SkyNews confirms.
Police had cordoned off a key road in central London as part of the three-hour ordeal.
Emergency vehicles and personnel could be seen at the scene near Tottenham Court Road.
Witnesses said a man allegedly claimed to have a bomb strapped to him as he entered the building at around 12:00 p.m. local time, and there were reports of gas canisters seen strapped to his body, Sky News reports.
Police have identified the suspect as 50-year-old Michael Green, who they say has a grudge against someone and is now in police custody.
A trained hostage negotiator was called to the scene, Metropolitan Police confirmed to SkyNews.
Explosive experts were called to the scene and police had deployed police snipers to the rooftop of a nearby building, SkyNews reports.
Green was holed up on the fifth floor of an office building could be seen throwing objects such as computers and filing cabinets out of a window.
Witnesses say Green could reportedly be heard shouting that he had nothing to live for, SkyNews reports.
The news station had reported that police believed he had four hostages inside the building.
At least four people were seen leaving the office with their hands in the air. It was not known if they were hostages or how many other people were still inside the building, Sky News reports.
Police will not confirm to SkyNews reports that Green was recently denied by a business in the building for a heavy trucking license. They say the incident is not terrorist related.
Click here to read more from SkyNews.com.