Mall Santa sends away 7-year-old autistic girl because of her service dog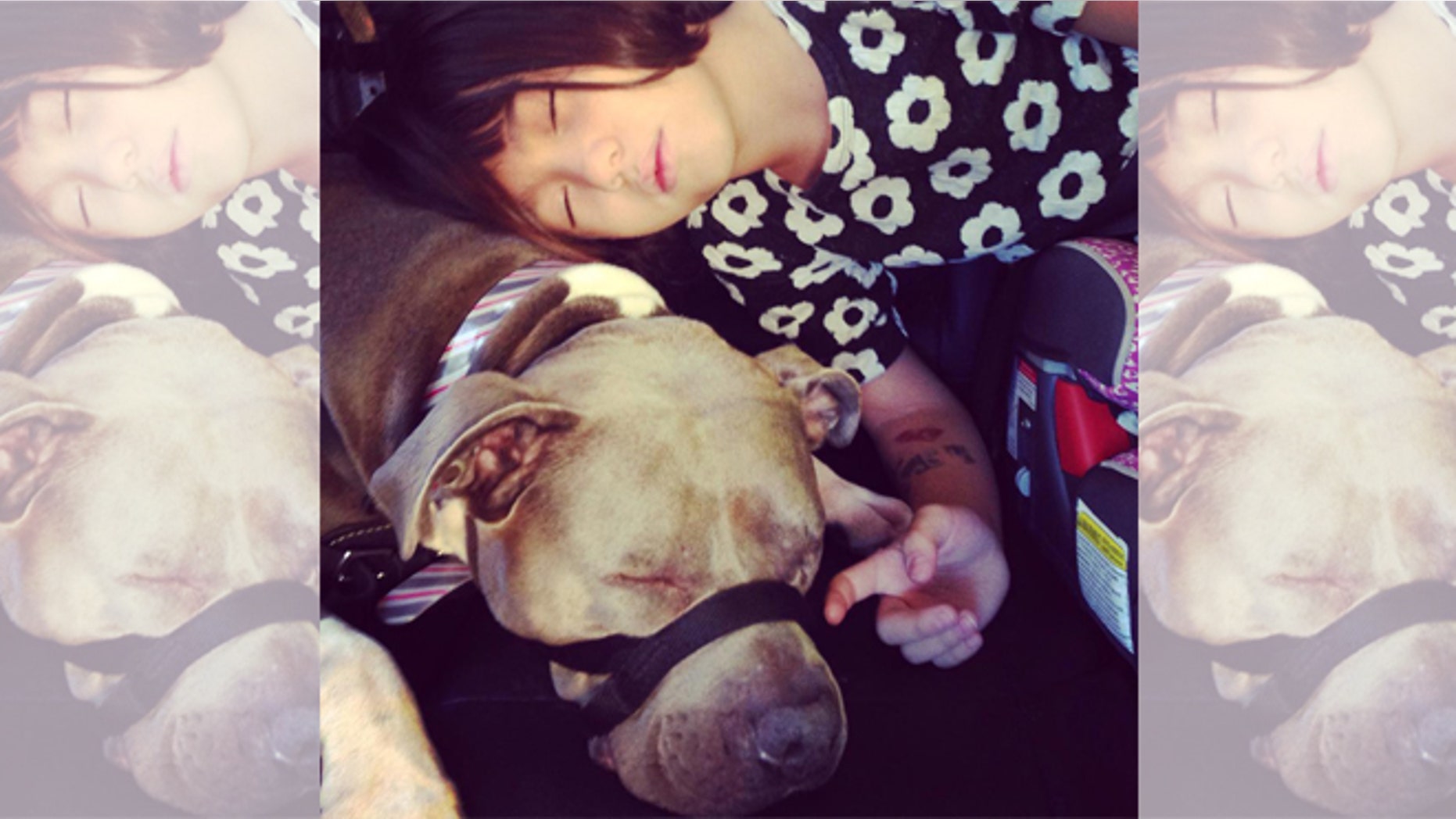 This Santa is going to get some coal in his stocking this year after turning what should have been a joyful moment into sadness for a young girl.
At The Shops at Mission Viejo, California on Sunday, 7-year-old Abcde Santos, who is autistic, was excitedly waiting for more than 30 minutes to tell Santa what she wanted for Christmas when the man in red turned her away, the OC Register reported.
Apparently St. Nick was afraid of Santos' service dog Pup-Cake, a 5-year-old pit bull.
Julie Miller, a family friend and service animal advocate, told the newspaper that the family would not be doing interviews, but said they were "heartbroken" over the ordeal.
"For an autistic child to wait in line for 30 minutes, that's an accomplishment in itself," she said.
Miller, who also manages the "Pup-Cake, The Service Dog" fan page on Facebook, said the family offered to remove the dog from the area and even explained that it was a trained service dog, but the Santa still refused to see the little girl.
"Santa suddenly became allergic," according to a post on the Facebook.
The Santos family contacted mall representatives about the incident, who immediately responded to the family, Miller said.
"We do not condone the behavior displayed by Santa and have worked with our partners at Noerr, the company that hires our Santas, to replace this Santa with one that is more compassionate to our guests' needs," The Shops at Mission Viejo said on its Facebook page. "We look forward to welcoming back the Santos family and Pup-Cake for a special Santa experience."
Mall representatives declined to comment further.
Miller said this is not the first time the Santos family has "gotten grief for having a pit bull as a service dog."
"This particular dog ... she's trained, not menacing, and she's little," she said.