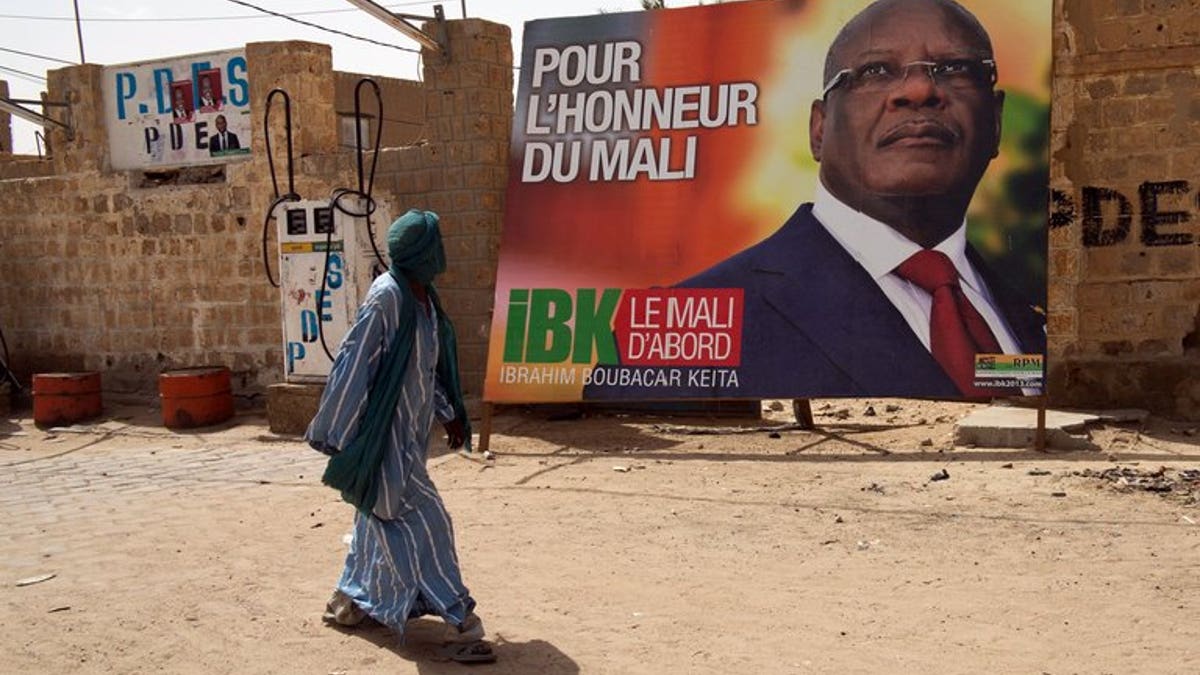 BAMAKO (AFP) – Mali's former prime minister Ibrahim Boubacar Keita has taken a wide lead in the presidential poll, initial results showed Tuesday, as observers urged Malians to accept the outcome.
With about a third of the ballots in Sunday's election counted, Keita, 69, "has a wide lead over the other candidates," colonel Moussa Sinko Coulibaly, Mali's interior minister, told reporters in Bamako.
He said the "differences are significant" and if they continue there will not be a second round on August 11. He also expects the vote-counting to be completed on Wednesday at the latest.
Although there were 27 candidates, analysts characterised the election as a two-horse race.
Keita was seen as the frontrunner ahead of Soumaila Cisse, 63, a former finance minister and erstwhile chairman of the Commission of the West African Economic and Monetary Union.
The head of the EU election observers' mission called on the country to respect the results of the presidential vote which must be announced by the end of Friday.
Louis Michel, in a preliminary report on Sunday's poll, hailed Malians for deciding to hold the election to reclaim "their democratic destiny" after a chaotic year following a coup in Bamako and an Islamist insurgency in the north.
"The entire electoral process was carried out in a transparent manner," Michel said in a statement.
"There were no incidents that one could qualify as major," he added, while noting "small imperfections, often logistical" that he said would not call into question the legitimacy of the results.
Michel urged Malians to await the full official results and allow the "legal process to deliver its verdict". Any disputes should be brought before Mali's constitutional court, he added.
Ivory Coast President Alassane Ouattara, current head of the regional Economic Community of West African States (ECOWAS), expressed confidence that the Mali contenders would accept the voters' choice.
"Of course, we are all waiting for the decision of the Malian people... and I think that all the candidates will acccept the results of the ballot box," Ouattara told reporters.
Coulibaly also noted that the voter turnout was 53.5 percent nationwide and around 60 percent in the capital Bamako.
Sunday's vote was the first since an uprising by Tuareg separatists sparked a military coup in March last year which toppled democratically elected president Amadou Toumani Toure, plunging Mali into a political crisis and opening the way for Islamists to occupy the vast desert north for 10 months, before being ousted by a French-led military offensive.