Maldives' ex-leader says he's received asylum in UK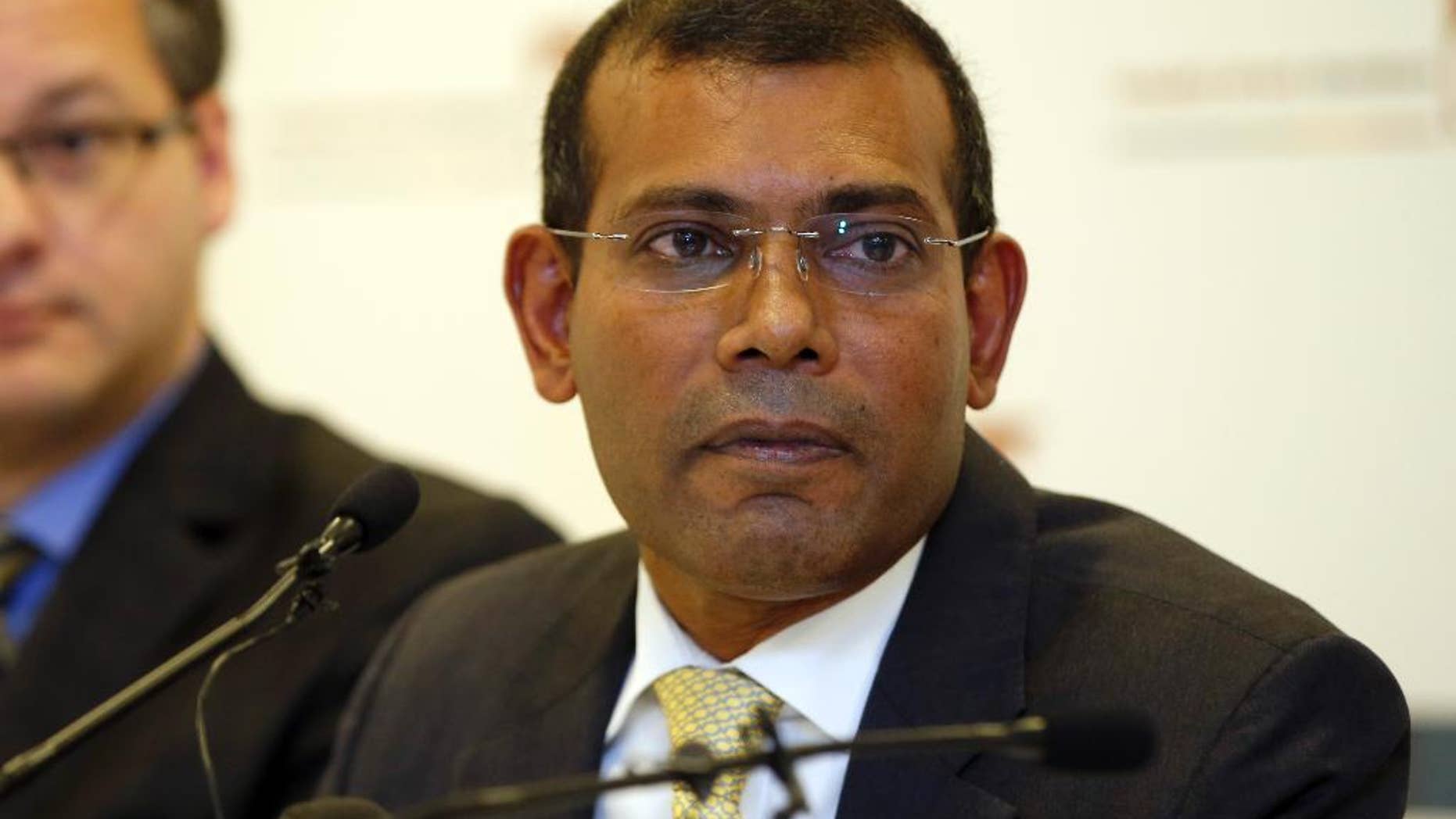 COLOMBO, Sri Lanka – The former president of the Maldives says he's been granted political asylum in Britain where he had traveled for medical treatment on leave from serving a jail term in his country.
Mohamed Nasheed, who was the Indian Ocean archipelago's first democratically elected leader, was sentenced to 13 years in prison last year for ordering the arrest of a senior judge while in office. In January, he was granted a medical leave to travel to Britain, apparently to undergo back surgery.
Nasheed's office quotes him as saying Monday that he and other opposition politicians feel that they "have no choice but to work in exile — for now," claiming that the Maldives is sliding toward authoritarianism.
Britain's Home Office said in a statement that it dies not comment on individual asylum cases.