Maldives court sentences ex-defense minister to 10 years in jail for arresting top judge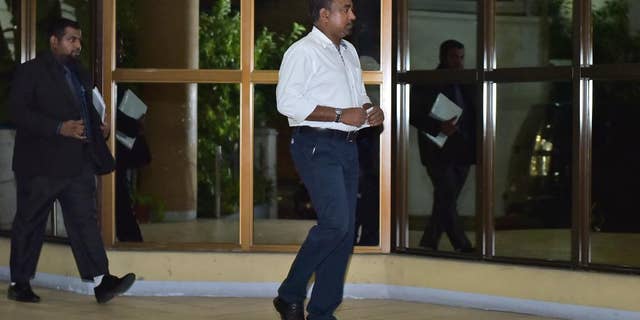 COLOMBO, Sri Lanka – A court in the Maldives has sentenced a former defense minister to 10 years in prison on charges of detaining a senior judge three years ago.
The sentencing of Tholath Ibrahim by the Criminal Court on Friday night came nearly a month after former President Mohamed Nasheed was sent to 13 years in prison for ordering the arrest and detention of Judge Abdulla Mohamed.
Ibrahim was Nasheed's defense minister at the time of the judge's arrest, which hurt Nasheed and led to his downfall.
Nasheed's trial and imprisonment has drawn widespread international criticism and cast doubt over the Maldives' transition to democracy, which began after Nasheed was elected in 2008, ending 30 years of autocratic rule. Nasheed resigned in 2012.
Opposition supporters say his case is politically motivated.