Malaysian prime minister warns perpetrators after night club bomb blast kills 1, wounds 12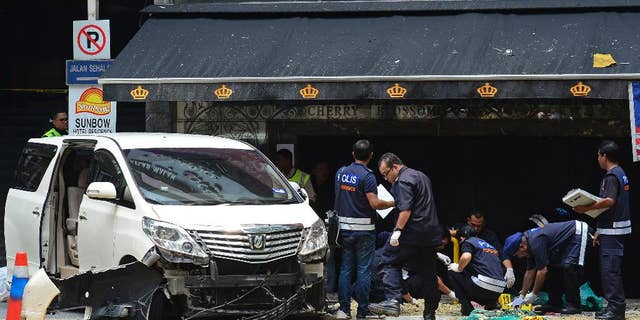 KUALA LUMPUR, Malaysia – Malaysia's prime minister said lawlessness won't be tolerated after a grenade was tossed outside a night club at a popular tourist belt in Kuala Lumpur on Thursday, killing one man and wounding 12 others, including foreigners.
A senior police official, who declined to be named as he wasn't authorized to speak to the media, said the pre-dawn explosion in the Bukit Bintang area was believed to be due to a gang fight and was not a terrorist act.
He said police also found a second hand grenade under a car after it failed to explode.
Another police official, who also spoke on condition of anonymity, said a Malaysian man had died of wounds. A dozen others including a Singaporean man, a Thai man and four Chinese women were hospitalized, he said. Earlier reports said 13 people were wounded.
Prime Minister Najib Razak condemned the violence, which is uncommon in Malaysia, and warned of stern action.
"Such lawlessness will not be tolerated," Najib said in a statement.
"The police investigation is underway, and the perpetrators of this crime will be found and brought to justice," he said.