Malaysian anti-graft agency: $700M in prime minister's accounts from donors, not state fund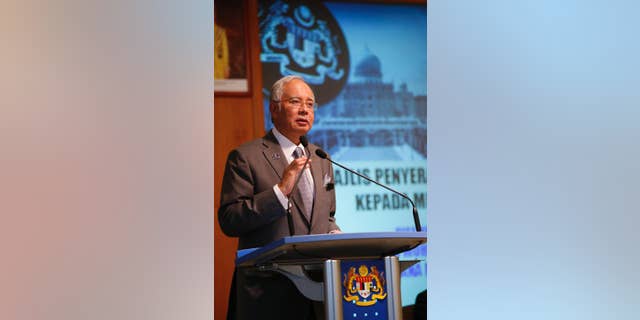 KUALA LUMPUR, Malaysia – Malaysia's anti-corruption agency says $700 million in Prime Minister Najib Razak's personal bank accounts came from donations, not from a debt-ridden state investment fund.
The Malaysian Anti-Corruption Commission effectively cleared Najib of any criminal wrongdoing. In early July, The Wall Street Journal reported that the money came into Najib's accounts from entities linked to the 1MDB state investment fund.
The commission said in a statement Monday that its investigation showed the money was "contributions from donors, and not funds from 1MDB"and that it had referred its findings to the attorney-general. It did not identify the donors or say how the money was spent.
Najib has come under immense pressure over 1MDB, which has accumulated 42 billion ringgit ($10.9 billion) in debt since it was established in 2009.