Malawi's president orders new election, alleging flaws in last week's vote, pulls out of race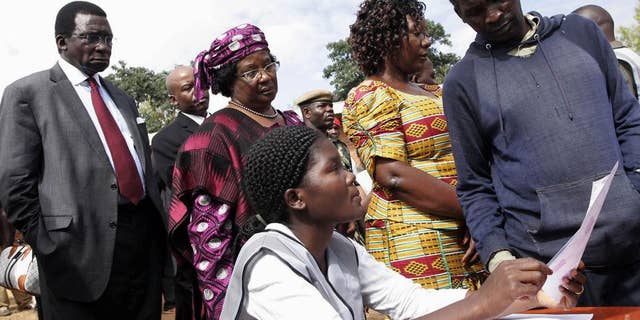 BLANTYRE, Malawi – Malawi's president says she is nullifying an election because of alleged irregularities and has ordered that a new vote should be held within 90 days in the southern African nation.
President Joyce Banda also said Saturday she would not take part in the new elections.
Maxon Mbendera, head of Malawi's election commission, said he was consulting the attorney general about the president's order. The election results have not been officially announced.
Banda faced a field of 12 candidates in Tuesday's election, which was troubled by scattered unrest. Banda was vice president and came to power in 2012 following the death of President Bingu wa Mutharika. Mutharika's brother, Peter, was a prominent challenger to Banda.
Malawi is heavily dependent on foreign aid and its government has been marred by corruption scandals.