Majority of Germans want UK to remain in EU, poll finds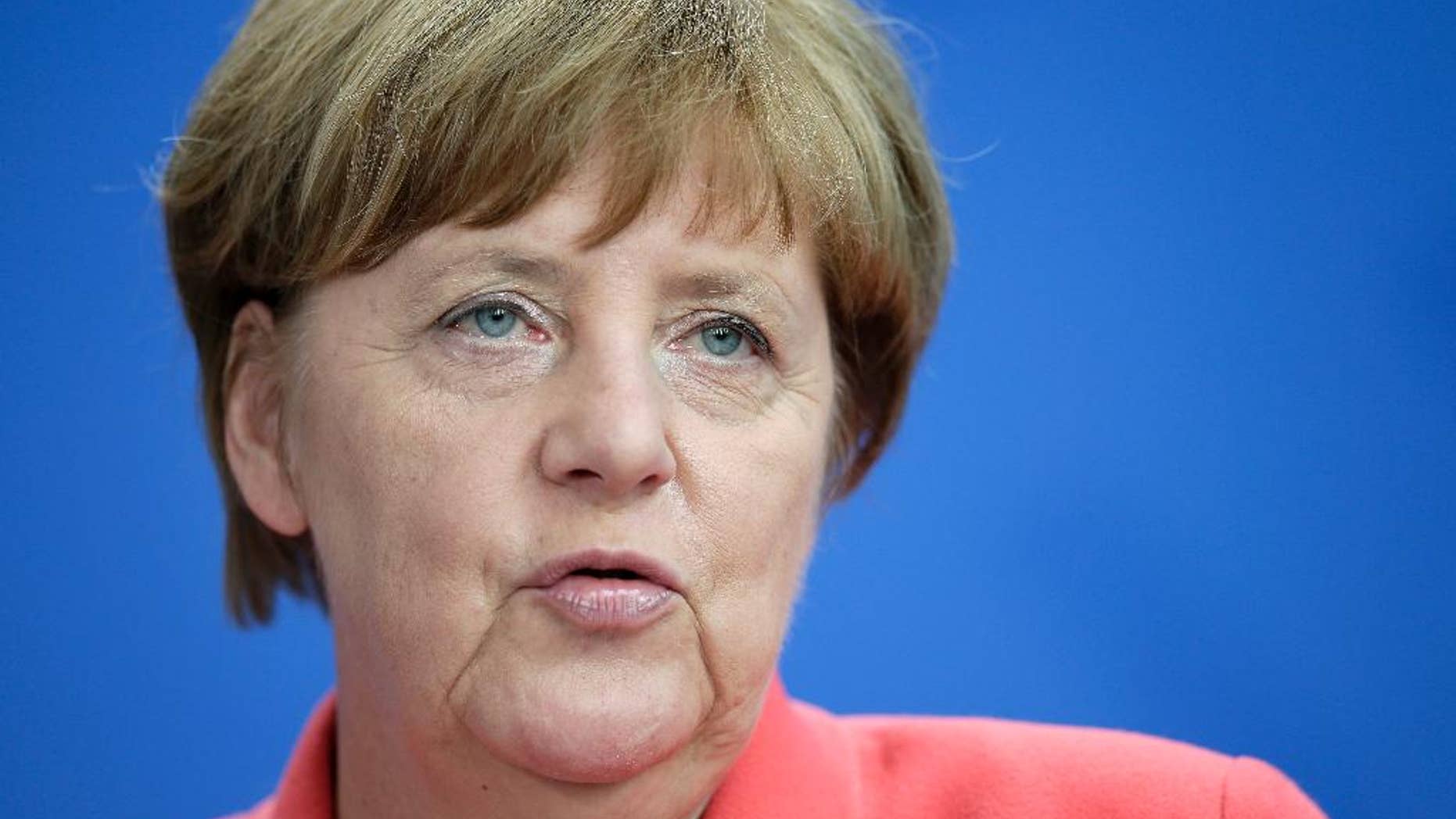 BERLIN – A new poll indicates that a large majority of Germans would prefer Britain to remain a member of the European Union.
The survey released Friday by public broadcaster ZDF found that 67 percent of respondents want the United Kingdom to stay in the 28-nation bloc.
Eight percent of respondents favored a so-called Brexit in the survey conducted by polling group Forschungsgruppe Wahlen. Some 23 percent of those polled say they don't feel strongly either way, while two percent said they don't know.
The poll of 1,292 voters was conducted by phone from May 31 to June 2. The margin of error was between two and three percentage points.
German Chancellor Angela Merkel has said she hopes Britain will choose to remain in the EU in a June 23 referendum.