Madeleine McCann: 10 years later, FBI profiler says case 'solvable'
On a warm evening in May 2007, 3-year-old Madeleine McCann was inside her family's vacation villa while her parents dined with friends some 60 yards away in the Portuguese resort town of Praia da Luz.
At 9:05 p.m., Madeleine's father found her asleep in the bedroom she shared with her younger twin siblings. At 10 p.m., she was gone.
The whereabouts of the blonde-haired British girl remain a mystery 10 years after her disappearance on May 3, 2007, from the Algarve region of Portugal's southern coast. The international search for Madeleine has led police to nearly every corner of the world and yielded thousands of leads -- with no success.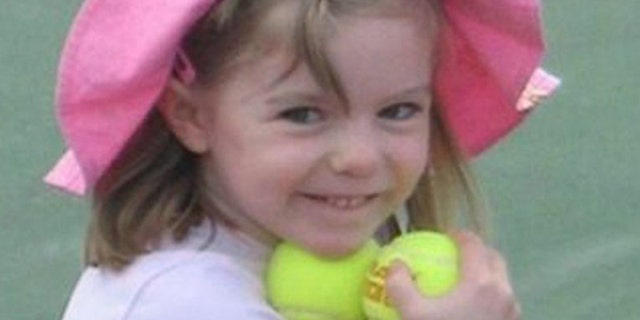 Scotland Yard announced last week that the latest suspect in the case is an unnamed woman spotted near the McCanns' rental villa on the night Madeleine vanished. Sources told the Telegraph that investigators are ready to "move in" and interview the woman in a "hugely significant line of inquiry."
The girl's parents, meanwhile, said they are hopeful Madeleine is still alive and called the last 10 years "stolen" time.
"It's time we should have had with Madeleine. We should have been a family of five for all that time. And yeah, it just feels stolen," the girl's mother, Kate McCann, said in an interview with the British press released Sunday.
"There is no evidence that Madeleine's dead," her father, Gerry McCann, said. "No parent is going to give up on their child unless they know for certain that the child's dead."
The McCanns and British investigators claim Madeleine was snatched by a stranger from the ground-floor villa on the sixth day of the family's week-long holiday. Others, including law enforcement in Portugal, have questioned that theory -- with some speculating the child died accidentally and her parents staged an abduction.
Authorities hunting for Madeleine have circulated hundreds of pictures of the blonde toddler over the years – focusing in particular on a distinctive mark they hope could identify her: a dark smudge within the green iris of her right eye.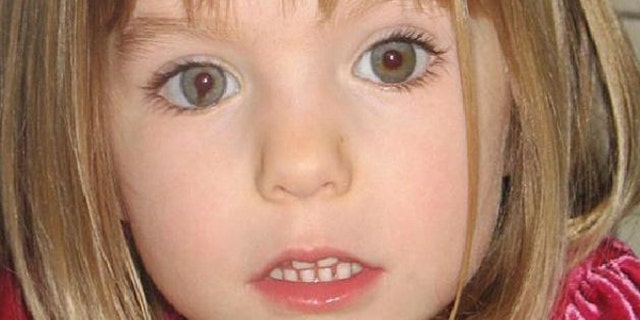 To Mary Ellen O'Toole, a former FBI agent, the case is "solvable" a decade later.
O'Toole, who is not involved in the investigation, said authorities must carry out two actions: re-examine old forensic evidence using new technology and re-interview key invidivuals at the resort on the night Madeleine disappeared.
"I would have a group of forensic scientists look at the evidence to see if we could re-evalute it using current technology," said O'Toole, who is currently the director of forensic sciences at George Mason University.
O'Toole said she would also re-interview all who were questioned at the resort, as well as interview individuals who might have been overlooked at the time.
"I would want to be looking at everyone: employees of the resort, delivery people, guests, customers, vendors there providing music and other services," O'Toole told Fox News.
"It's often not the straggly-haired, off-putting individual, but someone who looks regular, quite normal," she said. "You would not rule out anybody."
The passage of time, O'Toole said, can sometimes be key in cracking open an unsolved missing persons case.
"Ten years can do a lot to people and they may now feel they can come forward with information they weren't comfortable coming forward with at the time," she said.
O'Toole noted that stranger abductions are rare, but cited such cases in the U.S. -- including those in which the kidnap victims were later found alive -- like Elizabeth Smart, who was 14 when she was abducted from the bedroom of her parents Salt Lake City, Utah, home in 2002 and found alive nine months later.
"We've certainly seen cases here in the United States where children have been taken and returned, so we know there's a possibility," she said. "That is one of the possible outcomes and we can hope for that."
Another theory that police say has not been ruled out is a "burglary gone wrong," but O'Toole and others say -- though not impossible -- it's highly unlikely.
"It's much more likely that Madeleine was the target," said O'Toole. "People don't morph from a jewel thief into a child abductor."
"If a stranger went into that room, that is really high-risk behavior for an offender," she said.
The McCanns, meanwhile, said they plan to challenge a court ruling that cleared a former Portuguese detective of breaching libel laws after he published a book alleging they were involved in Madeleine's disappearance.
Kate McCann, who still buys her daughter Christmas and birthday presents, said the family will never give up in its quest for answers.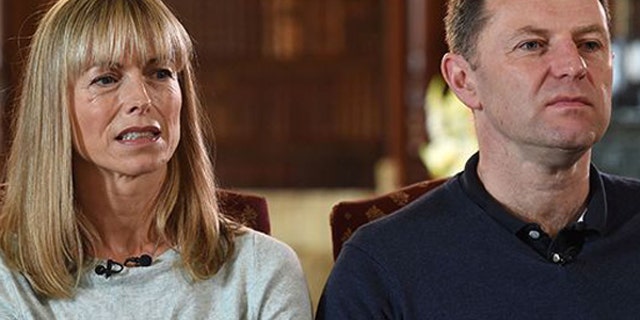 "I obviously have to think about what age she is and something that, whenever we find her, will still be appropriate," she said. "So there's a lot of thought goes into it ... But I couldn't not, you know. She's still our daughter, she'll always be our daughter."
Cristina Corbin is a Fox News reporter based in New York. Follow her on Twitter @CristinaCorbin.
The Associated Press contributed to this report.