Macedonia's prime minister cleared on bribery charge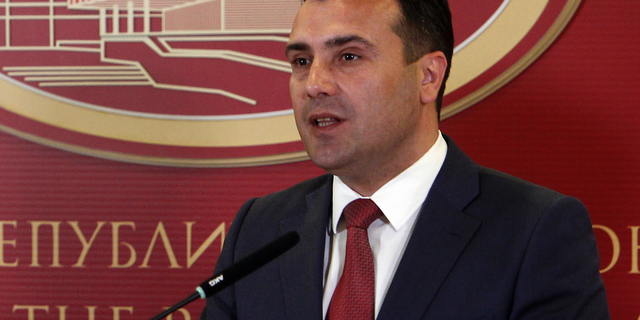 NEWYou can now listen to Fox News articles!
SKOPJE, Macedonia – A criminal court in Skopje has cleared Macedonian Prime Minister Zoran Zaev on bribery charges dating back to when he was mayor of the southern town of Strumica.
The case erupted in 2015 when a video emerged allegedly showing Zaev demanding a bribe of around 160,000 euros ($188,000) from a local businessman over a land deal with the local authority.
The court on Monday ruled that the prosecution had failed to provide compelling evidence of Zaev's guilt.
Zaev, leader of Social-Democrats, took office last year after decade-long rule by the conservative VMRO-DPMNE party and one of the worst political crises the small Balkan country has faced since its independence in 1991.
The 43-year-old Zaev said he was satisfied with the verdict.